Home Owner
Electrical Services

Security Services
Specialized Electric Services for

Refurbish or New Kitchen

Oxley Electrical & Security Ltd provides a complete range of home electrical and security services. We have an expert team of electricians that are fully registered with the Construction Industry Register of Ireland (CIRI) and certified with RGI and Safe Electric Ireland (RECI), therefore, we are underwritten to fulfil our duties in any electric wiring or rewiring jobs.

If you are preparing a strategy to renovate your kitchen or planning to build a new one, consider the number of electrical equipment, sockets, switches, cords, plugs, etc. beforehand.

Kitchens in new buildings or apartments are designed on modern architecture so note the lights on the ceiling, cabinets, counter receptacles to run multiple appliances at once, and exclusive circuits for different appliances, for instance microwave, dishwasher, refrigerator, etc.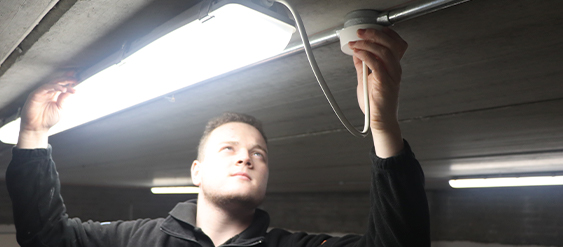 How to Decide on the Kitchen Lighting
With the advancement of technology and innovations, there are several lighting options available for you to choose from.
You can choose ambient lighting for ceiling-mounted fluorescent fixtures. Alternatively, you can mount a sequence of sunken canister lights or luminous fixtures. You can get better radiance with several tracks in case you want to use a track fixture and let it come from different directions. However, for wall cabinets and points upward, you can use cove lighting. To brighten particular spots or objects, use area or accent lighting. To highlight culinary or decorative plants, grow lightning is the best option.
Get a quote
What Types of Light Switches Must Be Considered For Kitchen?
First, reflect on the location of each switch. Positioning switches near their lights is recommended and mostly near the entryways as these are the best locations from where you can easily turn on the lights. You can control the series of lights using three-way switches.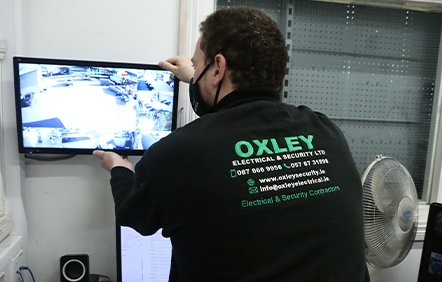 How Many Circuits Should You Install For Kitchen Appliances?
Depending upon the size and power of receptacles, there are separate circuits for refrigerators, microwaves, etc. Mostly, countertop receptacles use two circuits. Based on the areas, some receptacles are ground fault circuit interrupters and are 20-amp alternating circuits. They could also require two 15-amp circuits with non-ground fault circuit receptacles, sometimes based on local codes. Considering your local codes is important here.
What Type Of Wiring For Kitchen Appliances Should You Opt?
The 240-volt circuit is ideally wired to the electric range, ovens, or cooktops. For other appliances, a 120-volt circuit is wired. When wiring for garbage disposer, the under sink receptacle is split into two. One plug is switched while the second remains hot to plug in a hot water dispenser and garbage disposer. Alternatively, it could be hard-wired into a switched box by placing the switch on the wall near to sink. A separate circuit for the dishwasher could be mounted. If you want to use the same circuit as that of the garbage disposer, then you can go for that. Typically, it is recommended to hard-wire the range hood.
Get a Quote Now
Oxley Electrical & Security Ltd aims to provide complete electrical wiring and rewiring services on your refurbish or new kitchen projects of all sizes, so discuss your requirements with us or email us to get the free quote.
Get a quote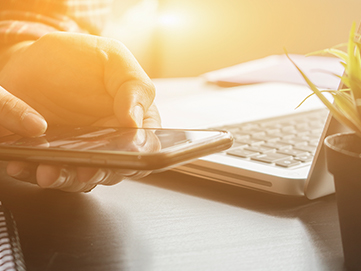 What we do
We offer a broad range of electric gates, fire alarms, intruder alarms, CCTV installation, and more to help our clients feel secure at all times. Oxley Electrical & Security LTD provide you with the solutions you need to keep your business safe and secure. We ensure you the highest quality equipment and the professional installation process.
Testimonials
We had our Home security system installed May 2020. From initial consultation to customer service and support, we can not fault this company at all. Professional service. Highly recommend.
Had spotlights installed recently, highly professional, no hesitation Recommending

All electric work in cctv and alarms insulation
John called to our house this evening and was very polite, courteous and professional. He fixed the problems with our alarm system, gave the system a once over and took the time to explain the alarm system to us. A very professional service and based on there recent visit to us we would highly recommend Oxley Electrical & Security LTD.