ELECTRICAL INSTALLATION
Whether you want an electrician for a small project in your home or an entire house or commercial premises wired or rewired, Oxley Systems & Services Ltd, the trusted Midlands electrical contractors, can help you. Our team carries out any job, big or small.
Simply call 087 666 9956 or fill in the quick contact box below.
We can customise our services to meet your needs and budget. As professional electrical contractors, our services cover industrial, commercial, and residential installations and maintenance. Based in the Midlands, we're ideally located to cover a wide service area.
Our helpful and knowledgeable staff are customer-focused and all have the experience to deal with the trickiest of electrical jobs.
So, give us a call if you require an electrical contractor that you can trust. 087 666 9956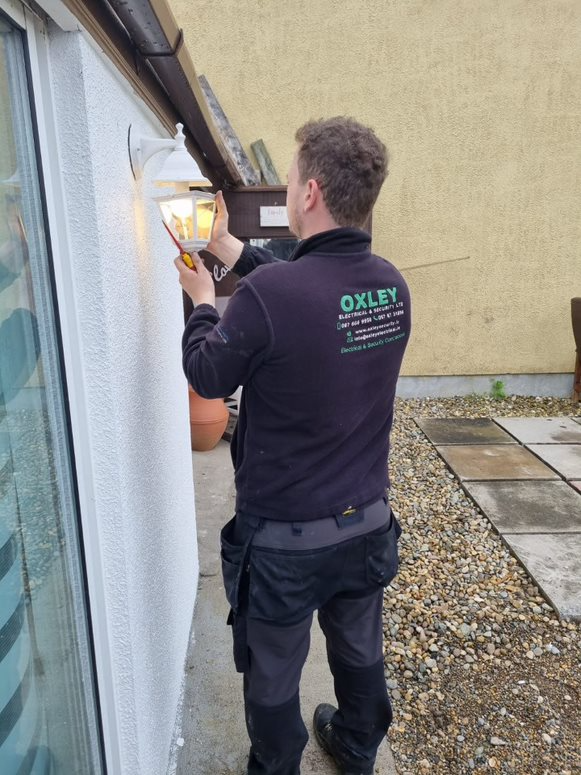 Get a Quote Now
Get the job done easily, without any hassle, by our well-trained professionals. We assure high-quality domestic electrical maintenance at an affordable price. The future of your house and your family depends on you. Get the job done, and secure your house and your loved ones.
Get a quote