Emergency Lighting
The only objective of exit lights is to assist people out of a building in an emergency. The lights must be plainly visible to people approaching an exit and located in areas leading to exits in hallways, stairwells, lobby areas etc. The lights must automatically switch on in the event of a power failure.
Irish fire regulations determine where emergency lights must be placed within a building. At Oxley Systems & Services Ltd, our electricians know where to install many emergency exit lights in your building and how many are needed. These lights must be serviced and maintained periodically—at least twice a year. If, in the meantime, a fault is discovered, this must be dealt with immediately.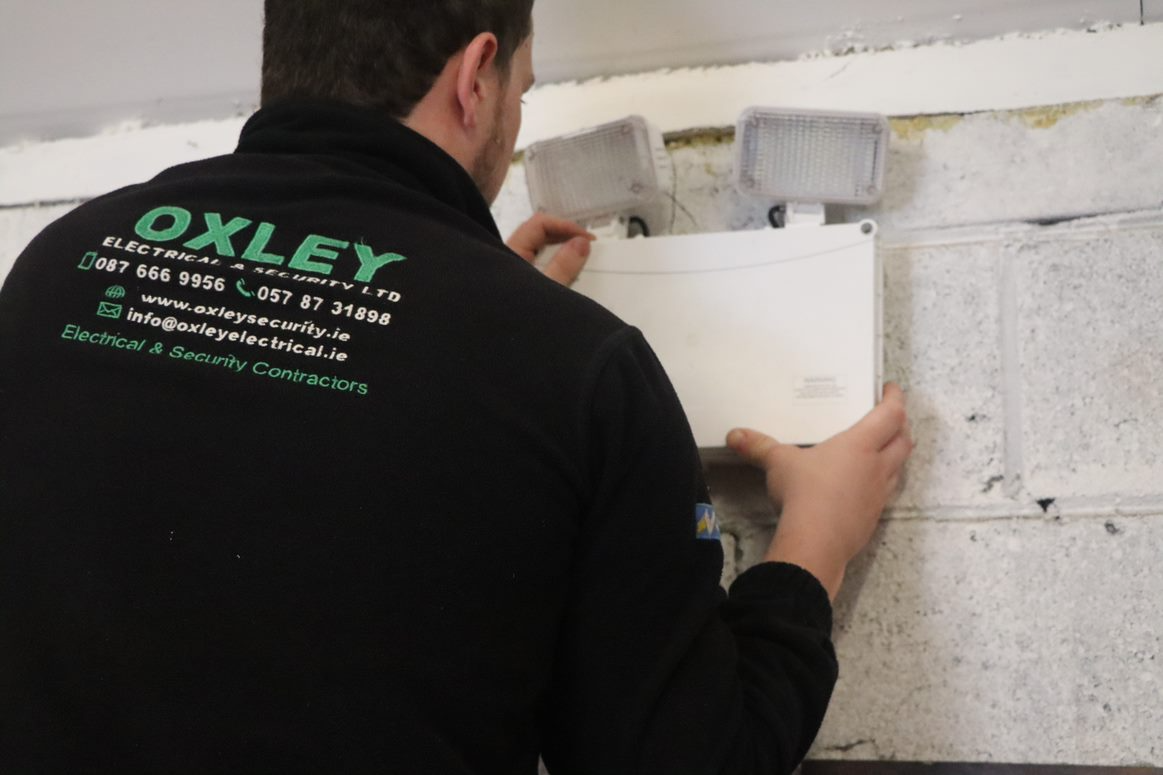 Get a Quote Now
Get the job done easily, without any hassle, by our well-trained professionals. We assure high-quality domestic electrical maintenance at an affordable price. The future of your house and your family depends on you. Get the job done, and secure your house and your loved ones.
Get a quote