Landlord
Electrical Services

Security Services
Landlord

ETCI Testing

Periodic inspection of a rental property is one of many essential ownership obligations for a property owner. A physical property inspection's technical aspects will differ from property to property and landlord to landlord. The kind of construction and the age of a property will influence a rental property inspection. The landlord's inspection objectives will be affected by the proprietor's previous ownership experience with other properties. While the importance of property inspections for the care of the property cannot be overemphasised, the influence of property inspections on tenants is sometimes neglected.

Periodic property inspections are just as necessary for landlords as the inventory check at the beginning of the tenancy. An electrical periodic property inspection, also known as a mid-term inspection, may help you maintain track of the status and condition of your property's wiring and allow you to address any concerns before they become a more significant problem.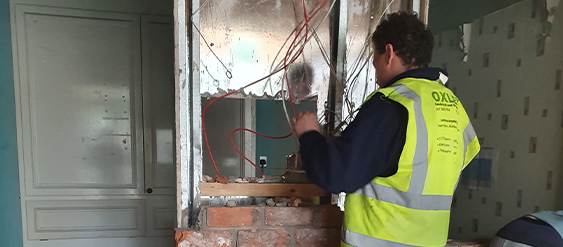 Why Conduct Electrical Property Inspections Regularly?
Inspections performed regularly might help you detect possible problems early. Many repair concerns may be resolved quickly and inexpensively if identified early. Knowing that a periodic inspection is coming up can encourage responsible tenants to take care of any concerns that they are liable for as soon as possible, rather than waiting until the end of their rental.
Not all renters are considerate of residential properties. A routine examination will alert the property owner and their agent to any possible electrical issues. Regular inspections assist owners in meeting their legal obligations about the property's condition and safety.

Electrical checks are usually combined with other examinations at least once a year. Some proprietors may want to inspect very soon after a new and untested tenant begins a lease. Inspections may occur at lengthier intervals once a relationship with a long-term renter has been established.
According to Oxley Systems & Services Ltd, landlords in Ireland face considerable financial risks due to penalties and invalidated insurance if they do not comply with their electrical safety responsibilities. In light of this, we have included some additional information on periodic inspection and testing.
Inspection & Testing of Electrical Installations
With time and use, all electrical installations degrade. As a result, they should be inspected and tested regularly to ensure that they are good enough to continue to be used. Periodic inspections and testing are standard terms for such safety assessments. After you have finished, you will be sent an Electrical Condition Report (EICR).

An inspection performed regularly will:
• Check to see if any of your electrical circuits or equipment has been overloaded.
• Look for any potential electric shock or fire dangers.
• Detect any electrical work that is not up to par.
• Highlight any areas where there is not enough earthing or bonding.
•. Ensure the safety of wiring and permanently installed electrical equipment.
When Should You Have A Periodic Inspection?
Inspect and test your electrics regularly:
• For an owner-occupied residence, the period is ten years.
• For a leased house, it takes five years.
• For a caravan, it takes three years.
• For a swimming pool, it takes a year.

Before selling or purchasing a previously occupied property, consider the following factors.
While landlords of single-occupancy rental homes are not required by law to have an electrical installation report completed, they are obligated by law to ensure that the rental property's electrical systems are in good working order at the start and throughout the tenancy.
Electrical Safety Recommendations for Landlords
Here are a few more suggestions to guarantee that your tenants/renters are not at risk of electrical injury:
• Check to see if your home has appropriate RCD protection.
• Encourage your tenants/guests to notify you if they detect any frequent electrical issues.
• Between tenancies, have a full electrical installation condition report completed by a qualified electrician. A visual examination may be more suited for shorter tenancies/rentals.
• A qualified electrician should do any electrical work on your property (even modest jobs) to ensure compliance with building codes.

Every landlord requires a dependable electrician. Only electrically qualified people, such as certified electricians, should conduct periodic inspections and testing. We can help you stay compliant and keep your tenants/guests safe, whether it is a fast socket change, an electric inspection report, or a complete property rewire.

We have licensed contractors with a good reputation. Contact us now and we will get back to you as soon as possible.
Get a Quote Now
Our team offers customers the best packages designed to meet their requirements and budget. Call us now for more information.

Get a quote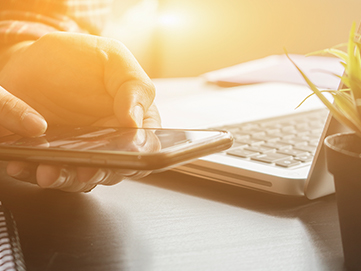 What we do
We offer a broad range of electric gates, fire alarms, intruder alarms, CCTV installation, and more to help our clients feel secure at all times. Oxley Electrical & Security LTD provide you with the solutions you need to keep your business safe and secure. We ensure you the highest quality equipment and the professional installation process.
Testimonials
We had our Home security system installed May 2020. From initial consultation to customer service and support, we can not fault this company at all. Professional service. Highly recommend.
Had spotlights installed recently, highly professional, no hesitation Recommending

All electric work in cctv and alarms insulation
John called to our house this evening and was very polite, courteous and professional. He fixed the problems with our alarm system, gave the system a once over and took the time to explain the alarm system to us. A very professional service and based on there recent visit to us we would highly recommend Oxley Electrical & Security LTD.