Landlord
Electrical Services

Security Services
Landlord

Fire Alarm

When it comes to protecting your family, employees and property from fire, Oxley Electrical & Security Ltd has the right solution and services for you. We supply, install and maintain the best fire alarm systems, providing fire alarms for all types of residential, commercial, business, and industrial properties.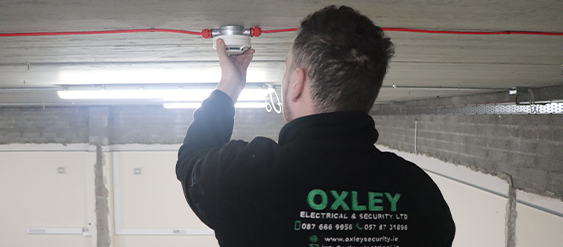 Our fire alarms are high-quality and reliable. We maintain and install fire alarm systems to the Irish Standard IS 3218 2013, ensuring no compromise is made on the safety of your property. We can also carry out a testing assessment inside your premises to make sure the system works fine.

Fire alarms will be installed throughout your premises to make sure we've got you all covered. Smoke detectors and other detection devices will be integrated with alarms. In case of any emergency, the alarm will start ringing. The system can be configured to inform the landlord on his smartphone via an SMS or email alert. With the Oxley fire alarm system, the fire brigade will also be informed for instant damage control.
We install three types of alarms:
Mains Powered
They are powered by 230V AC with a rechargeable ten-year built-in battery backup supply to ensure continuous operation (up to four months) in the event of a power failure. They are easy to fit and come with Hush buttons to allow users to check the operation of the alarm. They further have different types that are optical smoke alarm, heat alarm, multi-sensor fire alarm, and ionization smoke alarm.

Battery Powered
These fire alarms are battery-operated standalone optical fire alarms designed to quickly sense all fire types. They further have different types that are optical smoke alarm and heat alarm.

Low Voltage
The alarms are designed to connect to a panel for its low voltage power supply (10.5 – 30V DC). This alarm is fitted with volt-free contacts that can be used to switch an external device. It is best suited for bedrooms. They further have different types that are optical smoke alarm, heat alarm, and ionization smoke alarm.
Get a Quote Now
Our team offers customers the best packages designed to meet their requirements and budget. Call us now for more information.

Get a quote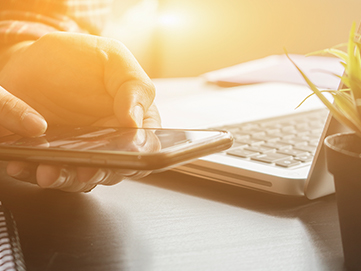 What we do
We offer a broad range of electric gates, fire alarms, intruder alarms, CCTV installation, and more to help our clients feel secure at all times. Oxley Electrical & Security LTD provide you with the solutions you need to keep your business safe and secure. We ensure you the highest quality equipment and the professional installation process.
Testimonials
We had our Home security system installed May 2020. From initial consultation to customer service and support, we can not fault this company at all. Professional service. Highly recommend.
Had spotlights installed recently, highly professional, no hesitation Recommending

All electric work in cctv and alarms insulation
John called to our house this evening and was very polite, courteous and professional. He fixed the problems with our alarm system, gave the system a once over and took the time to explain the alarm system to us. A very professional service and based on there recent visit to us we would highly recommend Oxley Electrical & Security LTD.