Landlord
Electrical Services

Security Services
Landlord

Lighting Upgrade

Upgrading lighting in your rental properties might be a much better idea than you think. Not only would it bring up your rent, but your tenants would be happier, and you might avoid getting in trouble with local regulations. But for even the slightest modification in the lighting, you need to take a sensible decision and not rush it. There are countless companies and technologies in the market. Before you spend your hard-earned cash, you should know about the best practices and the latest products in the market. And for a lighting upgrade plan and installation, you can always reach out to us.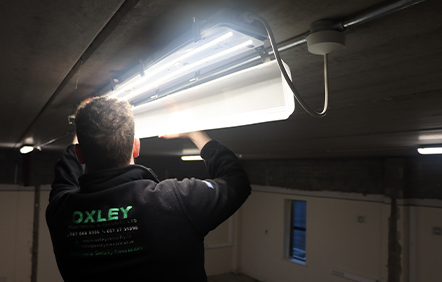 Here are four standard upgrades that can bump up the lighting quality in your rental house:
• Layered lighting allows you to highlight certain aspects of your room and
keep the ambient light enough and comfortable. Get a good combination of
ambient, accent, and task lighting to add depth and nuance to your home.

• Get energy-efficient lighting. Old incandescent light bulbs are known for
their highly inefficient lighting and high power consumption. If you upgrade
to an LED or CFL setup, not only will you be more energy-efficient, but they
might even last you longer.

• Get dimmers. Dimmers are one of the easiest and best ways to improve your
home's lighting by a large margin. Dimmers allow you to dim the lights
enough for a night-light type effect or make them bright enough to meet the
room's needs exactly.

• Take a look at some intelligent lighting options. Intelligent lighting options
are very popular with modern-day smart homes. These lights connect with
your phone or computer through Wi-Fi and give you a variety of options. You
can even control when and when not to turn on the lights based on people in
the room. Also, they are surprisingly easy to install as well.
Reasons to Improve Lighting
The primary reason to improve lighting in your apartment or building is that it is required by law. All rental apartments should have adequate natural and artificial light in all rooms for habitability. All landlords are to comply with these requirements and ensure that their rental housing meets the minimum standards of safety and regulations for the property. Local authorities can check whether or not the requirements are being met. Also, tenants can ask you to conduct such an upgrade if necessary. If the lighting is inadequate, they can contact the RTB and get you in a troublesome spot.
Another more straightforward reason is that it might be a quick and easy way to get better rental value in your home. Not only will the newer lighting be much more efficient, but your tenants will undoubtedly appreciate the quality and up-to-date features of lighting in your house.

No upgrade is worthwhile if it is not correctly installed. If your lighting is not installed professionally, it might develop faults sooner than it should and may even become a fire hazard. For top-notch installation and assistance on household lighting upgrades at the best prices in Ireland, contact us and have our experts visit you as soon as possible. You will not regret investing in our services.
Get a Quote Now
Our team offers customers the best packages designed to meet their requirements and budget. Call us now for more information.

Get a quote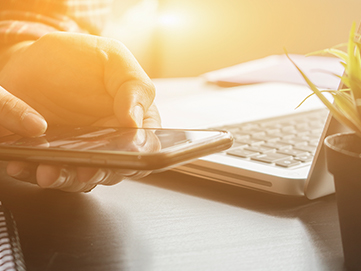 What we do
We offer a broad range of electric gates, fire alarms, intruder alarms, CCTV installation, and more to help our clients feel secure at all times. Oxley Electrical & Security LTD provide you with the solutions you need to keep your business safe and secure. We ensure you the highest quality equipment and the professional installation process.
Testimonials
We had our Home security system installed May 2020. From initial consultation to customer service and support, we can not fault this company at all. Professional service. Highly recommend.
Had spotlights installed recently, highly professional, no hesitation Recommending

All electric work in cctv and alarms insulation
John called to our house this evening and was very polite, courteous and professional. He fixed the problems with our alarm system, gave the system a once over and took the time to explain the alarm system to us. A very professional service and based on there recent visit to us we would highly recommend Oxley Electrical & Security LTD.