Industrial and Commercial
Industrial and Commercial

Electrical Emergency Call-Out

For more than 20 years, Oxley Systems & Services Ltd has carried out work across a range of commercial and industrial businesses. We have the experience, the team, and the latest technology to provide an integrated electrical solution for your premises and we ensure you get the job done on time and within budget.

We pride ourselves on providing high-quality, cost-effective, and reliable electrical services designed specifically for each client.

We are passionate about technology and environmentally friendly solutions and strive to stay at the forefront of our industry. No project is too big or too small. Our electricians have the experience and tools to provide a cohesive solution to meet your electrical requirements.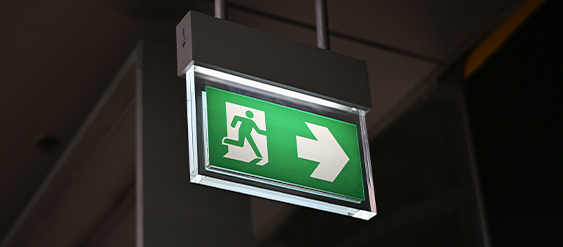 Emergency electrical services
Disaster can strike your business day or night, and we can respond 24/7 as soon as you report a significant electrical fault.
At Oxley Systems & Services Ltd, we ensure our electricians are with you as soon as possible to resolve the issue before it's a threat to people or property.
Get a quote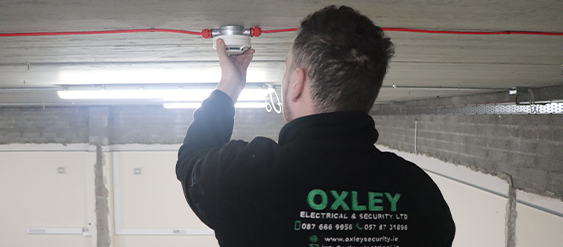 Why go for Oxley Systems & Services Ltd?
Oxley Systems & Services Ltd provides electrical services that increase productivity and decrease downtime. Our customers are our Number One priority and we respond to their electrical needs promptly, reliably, and safely.
With over 20 years of experience, we provide electrical and security services all over Ireland. All our electricians are registered with either RECI or ECCSA and will more than meet your expectations.
Oxley Systems & Services Ltd provides a wide range of electrical installation services including general wiring, PAT testing, emergency lighting, fire alarm, 110v socket installation, distribution board upgrade, thermography surveying, plug points for refrigeration, maintenance contracts, and periodic inspection.
As a business owner, you have to figure out what to do with electrical accidents caused by weather or mechanical failures that can leave your business running at a loss. Security in either living or working conditions is ensured by abiding by the ETCI standards. Making a safe environment for your tenants, clients, and employees is the main function of Oxley Systems & Services Ltd.
The requirement for cutting ever-increasing accidents is necessary for all business owners and can be achieved through company sensors. There are a number of different rooms in which the occupancy sensors can be installed to make sure that energy costs are lowered in home and business premises. Sensors can be installed in rooms such as hallways, conference rooms and toilets in order to enjoy reduced energy and maintenance costs.
The outside of the building should not be ignored when you are making inside a safer environment. The outside of your building is just as significant as the inside and the best way of ensuring that you have secure exits to leave the building is by installing emergency lighting along the pathways. Emergency lighting should not be neglected if you wish to give your tenants, clients and employees secure passage out of the building.
Many business and building owners occasionally ignore the parking area, forgetting the very essential role it can play in persuading clients to do business with you. The car park lighting serves a very important role by informing the client that this is a business that is concerned about all its clients by keeping the area well maintained and secure. If you want to reduce the energy consumption within your building or business, installing LED lighting is the best option because of its night-friendly features, which makes it more ideal for car parks.
Many industrial settings comprising of manufacturing facilities, research labs and pharmaceutical companies have gained a lot from the services provided by Oxley Systems & Services Ltd. We have various industrial electricians who are well-trained in addition to being professionally certified. The electricians are highly trained to do their work with precision and caution, providing a range of services that includes fixed conduit and high voltage systems.
Get a Quote Now
Our team offers customers the best packages designed to meet their requirements and budget. Call us now for more information.

Get a quote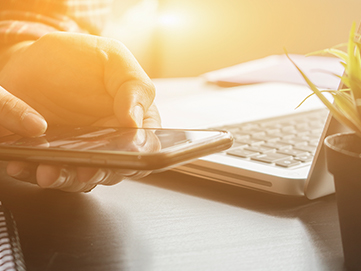 What we do
We offer a broad range of electric gates, fire alarms, intruder alarms, CCTV installation, and more to help our clients feel secure at all times. Oxley Electrical & Security LTD provide you with the solutions you need to keep your business safe and secure. We ensure you the highest quality equipment and the professional installation process.
Testimonials
We had our Home security system installed May 2020. From initial consultation to customer service and support, we can not fault this company at all. Professional service. Highly recommend.
Had spotlights installed recently, highly professional, no hesitation Recommending

All electric work in cctv and alarms insulation
John called to our house this evening and was very polite, courteous and professional. He fixed the problems with our alarm system, gave the system a once over and took the time to explain the alarm system to us. A very professional service and based on there recent visit to us we would highly recommend Oxley Electrical & Security LTD.