Industrial and Commercial
Retail Owner

Emergency Lighting

Lighting in industrial or commercial areas can be much more important than people think. If you're operating heavy machinery that requires care and precision, any inaccuracy can cause serious problems. Also, the more intricate the equipment, the more disaster that can occur if it fails.

Of course, not every problem is caused by the user. Harsh weather can also create a hazard and power failure is one of the first things to come after a natural disaster such as a storm or fire. In such a situation, maintaining order and safety should be the top priority and emergency lighting is the best way to ensure that.
There are many other benefits of proper lighting in commercial areas. Employee morale increases and eye fatigue is greatly reduced due to proper lighting.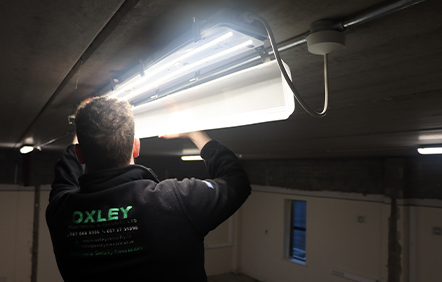 Types of Industrial and Commercial Emergency Lighting
Most commercial buildings are based on several stories, while industrial complexes cover large spaces of lands with huge warehouses and buildings. Therefore, being able to see and manoeuvre carefully within the spaces is extremely critical in cases of power failure. Industrial and commercial buildings should have adequate maintained lighting as per space, so visibility does not go to zero during power failure.
Furthermore, areas that need to be avoided can be marked using red lights and pathways to the exit can be marked using green signs for stairs and exits. This will also allow rescue personnel to approach areas that need fire extinguishing or to rescue people in danger.
Commercial and industrial equipment is highly sophisticated and, if it isn't handled properly at all times, it can sustain damage or become dangerous to the people around it. Therefore, even when there is a power outage, heavy machinery needs to be properly shut down before operators can leave it. Even when there is no need to evacuate the facility, inadequate lighting can cause mishandling of the equipment and, therefore, losses.

At times of crisis, emergency lighting plays a crucial role in the proper and necessary personnel evacuation. Emergency lighting allows personnel to know where the exits are and where the path to the exit is. Otherwise, in a power failure, the dark would cause a lot of chaos. In case any machinery needs to be avoided, that can be marked using red lights and personnel can keep a safe distance from it.

We know that the equipment used in industrial and commercial areas costs a lot to operate. And complete closure of all equipment due to a power failure would cause a lot of damage to businesses financially. Therefore, using adequate emergency lighting, employees can carry on with their duties without any interruption. In the long run, this can save businesses and industries a lot of money.

The only drawback to emergency lighting for commercial areas and industries is the cost that is needed for its installation. But compared to the plethora of benefits that it will bring, it is cost-effective to get installed.
Get a Quote Now
Feel free to share the full specifications of your business wire or rewire requirements with us and get a fixed-price free quote based on the size of the project. You can email us with any inquiries and one of our experts will get in touch with you to discuss your project requirements.
Get a quote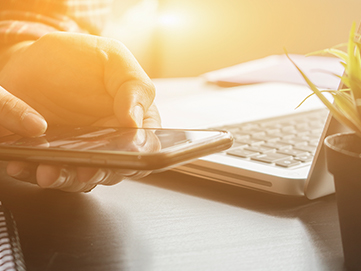 What we do
We offer a broad range of electric gates, fire alarms, intruder alarms, CCTV installation, and more to help our clients feel secure at all times. Oxley Electrical & Security LTD provide you with the solutions you need to keep your business safe and secure. We ensure you the highest quality equipment and the professional installation process.
Testimonials
We had our Home security system installed May 2020. From initial consultation to customer service and support, we can not fault this company at all. Professional service. Highly recommend.
Had spotlights installed recently, highly professional, no hesitation Recommending

All electric work in cctv and alarms insulation
John called to our house this evening and was very polite, courteous and professional. He fixed the problems with our alarm system, gave the system a once over and took the time to explain the alarm system to us. A very professional service and based on there recent visit to us we would highly recommend Oxley Electrical & Security LTD.