Industrial and Commercial
Industrial and Commercial

Periodic Inspection

Regular commercial and industrial inspections of internal factory and manufacturing plant installations are an essential element of occupational health and safety. Defects that may create issues are reported and the necessary actions needed to correct the problem are identified. The report generated following the required measurements and testing can be used as a thorough discovery report in the electrical installation's revision process. At the same time, in the event of a manufacturing malfunction, the internal installation report, which contains all the information, allows for speedier intervention in these issues.

Oxley Electrical & Security Ltd offers commercial and industrial clients various dependable, high-quality electrical services. Expert electricians who understand the particular energy requirements of commercial buildings and manufacturing plants are necessary for commercial and industrial sites.
We have experience with anything from large-scale installations to emergency repairs and maintenance. Our commitment to offering the highest quality electrical services has established us as a favourite among Irish companies and we get a lot of repeat business from our many customers.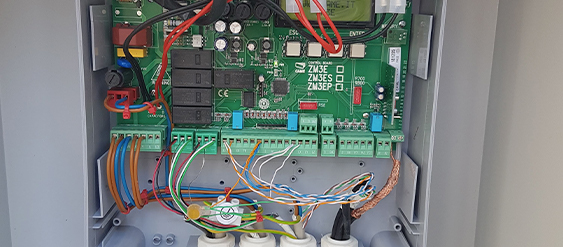 Types of Fire Alarm Systems
The following places within the factory are subject to periodic inspections of the factory interior installation:

• Auxiliary panels and the main distribution board for electricity.
• Replacement of fuse boards and boxes.
• Machines, manufacturing structures, and electronic equipment require mains and UPS outlets.
• Compressors, generators, and hydrofoil pumps as static points.
• Protection from lightning and lightning protection systems.
• Distribution of electricity.
• Storage heating electric underfloor.
• Heating security lighting.
• Gold fibre optics data cabling.
• Testing of emergency lighting.
• Call-out service and emergency repairs.
• Installation of lighting and emergency lighting.
• Extra sockets and lighting.
• Points for lighting fault.
• Lighting surveys that are compliant with in-depth return on investment proposals.
• Portable Appliance Testing (PAT).
• Energy-efficient LED lighting.
These points are checked following the regulation's requirements, measurements are taken, and a report is written. Each electrical connection point, fuse, and switchgear throughout the manufacturing and office sections of the factory are detailed in these reports. Our commercial and industrial service is tailored to meet the unique requirements and challenges of large-scale electrical systems. Our experienced team can advise business owners on maximising the efficiency of their electrical installation and suggest improvements or upgrades that will significantly benefit the business owner, and provide expert electrical repair, testing, certification, and maintenance services.
Why Should You Hire a Commercial Electrician?
There are numerous benefits of hiring commercial electricians:
• Reasonable costs.
• Proficiency in large-scale projects.
• Professional equipment.
• High-quality training.
Sophisticated factory and manufacturing site structures place high demands on their electrical systems, which must be wholly reliable and energy-efficient. Our highly skilled commercial electricians guarantee that an electrical system in a factory or retail location meets the highest industry requirements.
Our commercial electricians' responsibilities include:

• In a business building, adding more outlets or lighting points is a good idea.
• Services for complete electrical system upkeep.
• Guaranteeing that all parts of an electrical system are competent and function well.
• Using the most up-to-date diagnostic technology to find any possible electrical issues.
• Assuring that all electrical components meet all regulatory requirements.
• Creating a plan for the installation of an electrical system in new construction.
Although it is easy to believe that residential and commercial electricians work in the same way, we recommend that commercial property owners think about their alternatives. Despite the fact that electrical work principles are universal, commercial electrical systems are unquestionably larger and more complex than ordinary home electrical systems. A commercial electrician, in general, has been trained and has expertise with bigger, more complicated electrical systems. Electric systems in office buildings, shopping complexes, public buildings, and retail units will be the focus of a commercial electrician's experience. The power usages of these buildings are significantly higher than those of a typical residential home. As a result, a commercial electrician is expected to perform larger, more complicated, and time-consuming work.
So, if your factory's electrical system is having problems, do not take a risk on the inappropriate sort of electrician; call Oxley Electrical and Security Ltd now for a free estimate. Please contact us immediately if your commercial or industrial property requires immediate repair or if you would like to set a date for a periodic inspection as required by the 2007 Safety, Health, and Welfare at Work Regulations.
Get a Quote Now
All our work is fully guaranteed, so if you require professional and reliable services, give our team a call.
Get a quote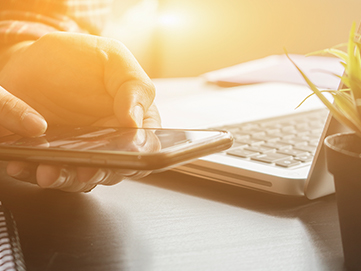 What we do
We offer a broad range of electric gates, fire alarms, intruder alarms, CCTV installation, and more to help our clients feel secure at all times. Oxley Electrical & Security LTD provide you with the solutions you need to keep your business safe and secure. We ensure you the highest quality equipment and the professional installation process.
Testimonials
We had our Home security system installed May 2020. From initial consultation to customer service and support, we can not fault this company at all. Professional service. Highly recommend.
Had spotlights installed recently, highly professional, no hesitation Recommending

All electric work in cctv and alarms insulation
John called to our house this evening and was very polite, courteous and professional. He fixed the problems with our alarm system, gave the system a once over and took the time to explain the alarm system to us. A very professional service and based on there recent visit to us we would highly recommend Oxley Electrical & Security LTD.