Office Owner
Electrical Services

Security Services
Office Owner

PAT Testing

Many businesses in Ireland are unfamiliar with PAT testing, so knowing what it is, why it is required, and how to perform it, is vital. According to the Safety, Health, and Welfare Act 2005, all employers in Ireland must ensure that all IT equipment is entirely compliant and fit for work. IEC leads, electrical cords, electric fixtures, extension leads, and power sockets can all be affected by workplace wear and tear.

By performing a complete PAT testing service in your office or company, Oxley Systems & Services Ltd ensures that all of your IT and office equipment remains secure and fit for work. Each appliance is inspected for earth connection and earth leakage, and a pass/fail mark is attached to the appliance for easy identification and asset reporting.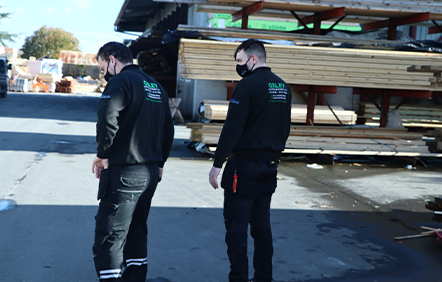 How Often Do You Get A PAT Test?
According to the Electricity at Work Regulations (1989), all electrical equipment that could cause injury must be kept in good working order. According to the fifth edition of the In-Service Inspection and Testing of Electrical Equipment code of practice, conduct a risk assessment to decide how often the equipment should be inspected. This would consider how much the equipment is used, the environment in which it is used, and the equipment's lifetime.
Get a quote
What's in Our PAT Testing Service?
Your portable appliance will be tested in compliance with the IET Code of Practice for In-Service Inspection and Testing of Electrical Equipment by a professionally trained PAT testing engineer. Each engineer has undergone enhanced DBS vetting and is certified to City & Guilds 2377 certification.
Each appliance on-site will be visually examined and checked for electrical safety at the client's request. If some vulnerable areas cannot be turned off, such as industrial appliances, fire alarms, or CCTV, a complete visual inspection may be performed.
Wide Range of Experience: We address the regulatory needs of various clients and operate in a variety of industries.
Leading Service Industry Professionals: Engineers, electricians, coaches, and consultants are also subject experts. As a minimum, all of our service professionals are DBS tested.
Highest Calibre Customer Service: Oxley Systems & Services Ltd makes sure that our service is provided with the least amount of disruption possible. Our online client area offers safe access to reports 24/7.
Highest Quality Work Completion: We have all the required accreditations and memberships in the industry. We make sure that all work is done following Ireland's standards.
When thoroughly checked, each appliance will be labeled with a specific barcode number and a retest date. After the electrical safety test, if any products are unfit for use or failure, the client will be notified and given a clear description of any issues discovered.
The customer will receive a detailed report and certificate until the job is completed. Contact one of our PAT testing technicians today to discuss your needs and receive a fast, no-obligation quote. What you gain from PAT testing is key to making an informed decision.
Get a Quote Now
Feel free to share the full specifications of your house wire or rewire requirements with us and get a fixed-price free quote based on the size of the project and house. You can email us with any inquiries and one of our experts will get in touch with you to discuss your project requirements.
Get a quote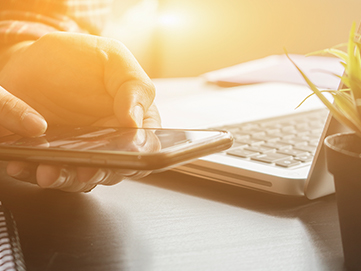 What we do
We offer a broad range of electric gates, fire alarms, intruder alarms, CCTV installation, and more to help our clients feel secure at all times. Oxley Electrical & Security LTD provide you with the solutions you need to keep your business safe and secure. We ensure you the highest quality equipment and the professional installation process.
Testimonials
We had our Home security system installed May 2020. From initial consultation to customer service and support, we can not fault this company at all. Professional service. Highly recommend.
Had spotlights installed recently, highly professional, no hesitation Recommending

All electric work in cctv and alarms insulation
John called to our house this evening and was very polite, courteous and professional. He fixed the problems with our alarm system, gave the system a once over and took the time to explain the alarm system to us. A very professional service and based on there recent visit to us we would highly recommend Oxley Electrical & Security LTD.