Office Owner
Electrical Services

Security Services
Office Owner

Thermography

Most people think that thermography surveying is a tool for detecting problems in the electrical connections of buildings. But, that is just one part of the many problems it can reveal. There are many applications and benefits of this technology when performed in the hands of experienced personnel.

To understand the concept of infrared thermography, first, you have to understand the spectrum of light. As the object gets heated up, it generates more energy; thus, the energy wavelength gets shorter. The human eye can see the light only within the visible spectrum and not beyond that. Infrared and ultraviolet are beyond the visible spectrum.

By getting the images of any specific area using the thermography surveying systems, we can detect the infrared energy before it appears in the visible spectrum.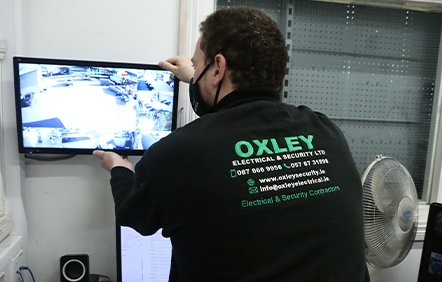 Applications
Veterinary medicine users use thermography surveying using infrared imaging to detect the damage in horses' legs.
Along with electrical inspections in buildings, thermography surveying has other vital applications, like detecting moisture in the roof of a building, degradation of insulation in ovens and boilers, and bearing problems in different types of mechanical objects.
Get a quote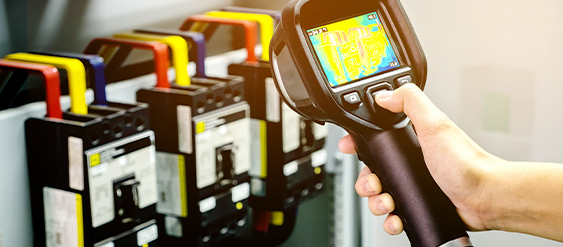 Finding The Problem Areas
Infrared thermographic surveying is a non-destructive technique that is used to detect differences in the temperature that indicate problems. They include loose electrical connections, bad insulation, and excessive friction in the mechanical and electrical systems.
There is a camera-like device fitted which displays a larger portion of the area at one time, detecting infrared radiations emitting from that specific region and converting those emissions on screen.
The hot spots are easy to find, which can reduce the labour cost and the amount of maintenance required.
Three Common Uses
We at Oxley Electrical & Security Ltd have done a lot of research in infrared thermography and have come up with some interesting results. Some of the common uses of thermography surveying that we found are:
Electrical
Using infrared thermography surveying, experienced personnel can help to detect all the faulty connections during the early stages to avoid any possible breakdowns.
Mechanical
Too much friction between the mechanical equipment causes breakdowns; thus, it needs to be lubricated regularly. Thermography surveying with infrared technology is very useful in detecting problems in motor bearings, couplings, gears, pulleys, chain drive systems and conveyor belts.
Insulation
In this application, the loss of heat can be detected that drains the performance, which increases the cost. Professional and experienced thermographers survey the building walls, take images and evaluate them. After that, they look for any signs of heat in the ceilings and roof that are escaping from those uninsulated areas.
Get a Quote Now
Call us now. Our highly skilled experts are well-equipped with the correct technology to work on all electrical maintenance and installations, repairs, and testing. This makes sure that a full range of electrical maintenance duties are carried out.
Get a quote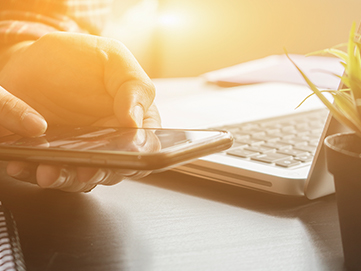 What we do
We offer a broad range of electric gates, fire alarms, intruder alarms, CCTV installation, and more to help our clients feel secure at all times. Oxley Electrical & Security LTD provide you with the solutions you need to keep your business safe and secure. We ensure you the highest quality equipment and the professional installation process.
Testimonials
We had our Home security system installed May 2020. From initial consultation to customer service and support, we can not fault this company at all. Professional service. Highly recommend.
Had spotlights installed recently, highly professional, no hesitation Recommending

All electric work in cctv and alarms insulation
John called to our house this evening and was very polite, courteous and professional. He fixed the problems with our alarm system, gave the system a once over and took the time to explain the alarm system to us. A very professional service and based on there recent visit to us we would highly recommend Oxley Electrical & Security LTD.