Office Owner
Electrical Services

Security Services
Office Owner

Canteen Refurbishment

Refurbishing office canteens has been growing in popularity, as companies acknowledge the benefit of boosted morale and productivity by providing better facilities for staff.

We can provide your mechanical and electrical requirements and plan around your opening hours.

We can upgrade your canteen wiring to make it suitable for all appliances by using high-quality sockets, cords, switches and modern ceiling lights.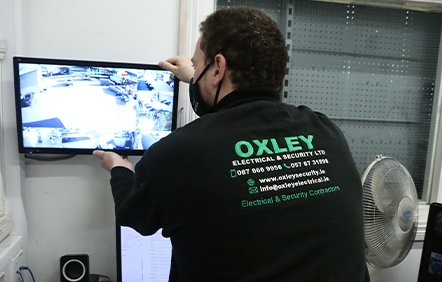 What Oxley Electrical & Security Ltd offers
Design according to customer's requirements, supply to your location, installation of security and electricity equipment by our professional electricians, and maintenance afterwards.
We cannot leave the electrical system without ensuring safety with tested quality electrical tools and professional wiring.
We supply the fitting of wiring, rewiring, sockets, and switches at a safe distance.
Get a quote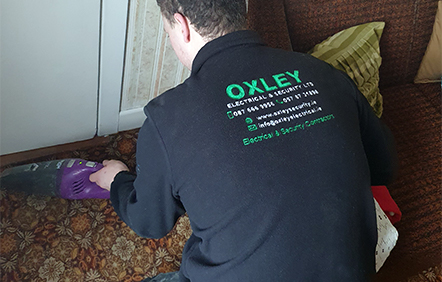 How to Get Your Work Done Perfectly
Get our team to upgrade your office canteen with extra sockets for toasters, coffee makers and other necessary kitchen gadgets. Oxley Electrical & security Ltd offers you professional services for a modern and innovative kitchen with suitable wiring for sensor and mood lighting.
With modern architecture designs and the latest technology, we allow you to choose the perfect lighting system with sensor and mood lighting for your office canteen. We only use the best quality electronic equipment to avoid issues caused by overload, poor weather, heating and breakdown.
Which Type Of Benefits Can We Offer You?
• Ensure the safety of electrical accessories as frequent heavy use of electrical objects can cause wiring issues.
• Provide complete electricity upgrade and safety services during the canteen refurbishment process.
• Upgrade lighting system for further protection from steam and water. Ensure the safety of electrical kitchen appliances.
• Upgrade your space by installing suitable lighting according to the needs of your office kitchen renovation.
Using professional electricians makes sound commercial sense.
Why and When You Need To Refurbish/Renovate Your Office Canteen
Think about it, does your office canteen have enough sockets to serve lighting, coffee machines, toasters and other kitchen appliances? Do not just make your canteen look innovative and luxurious, but make it safe for your workers by aiming for the right electrical pieces of equipment and installation process.
Get a Quote Now
Get a free quote today via email or call us to discuss your requirements with one of our representatives.
Get a quote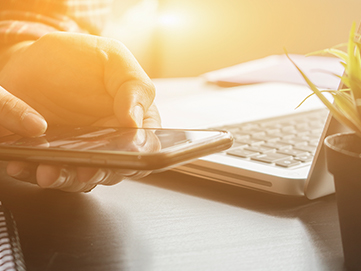 What we do
We offer a broad range of electric gates, fire alarms, intruder alarms, CCTV installation, and more to help our clients feel secure at all times. Oxley Electrical & Security LTD provide you with the solutions you need to keep your business safe and secure. We ensure you the highest quality equipment and the professional installation process.
Testimonials
We had our Home security system installed May 2020. From initial consultation to customer service and support, we can not fault this company at all. Professional service. Highly recommend.
Had spotlights installed recently, highly professional, no hesitation Recommending

All electric work in cctv and alarms insulation
John called to our house this evening and was very polite, courteous and professional. He fixed the problems with our alarm system, gave the system a once over and took the time to explain the alarm system to us. A very professional service and based on there recent visit to us we would highly recommend Oxley Electrical & Security LTD.