Industrial and Commercial
Industrial and Commercial

Fire Alarm

Industries are the foundation on which countless businesses today run. Ranging from the clothes that we wear to our smartphones, everything is made in automated factories. With the modernisation in the industrial area, more and more of these repetitive tasks are being taken over by machines instead of humans. While they can bring about efficiency and cut costs, there can be detrimental effects to them as well. One of the most significant hazards that machines pose is the threat of fire as most of these machines either run on electricity or fuel, meaning they can overheat or even burst into flames due to a damaged part.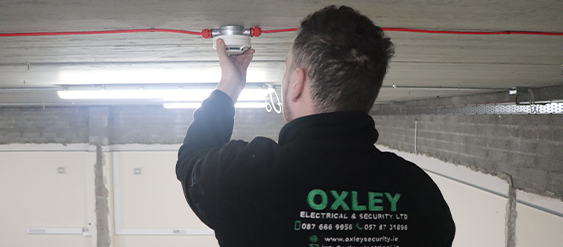 Fire Alarms
Fires cause heavy losses to owners of factories and warehouses in terms of capital and, in worst cases, lives. Therefore, fire safety is an area that requires immense care and consideration.
Get a quote
Types of Fire Alarm Systems
Each building has its individual need for fire alarm systems. For smaller structures that don't have many rooms, are usually occupied, and have many openings, a fire can be quickly detected and dealt with without the need of an alarm. But buildings based on a multi-story design with several rooms need a fire alarm system with a minimum feature of manual call points. In warehouses, however, where people are not usually present, an automatic system may be needed.
Conventional
A conventional system is just like it sounds. It is a basic fire alarm system that can indicate the fire zone and is a cheaper alternative. These systems are built for small to medium-sized buildings that are not based on multiple rooms. For simpler structures, it is easier to see the fire and evacuate the building, meaning a very sophisticated fire alarm system is not needed.
Addressable
These systems are built for larger and complicated buildings in structure, for example, offices or hospitals. A vague indication such as the floor on which the fire is located is not enough in bigger buildings. It can take a lot of time to find the fire, and the fire may spread. Therefore, these systems indicate the fire zone but can tell the exact sensor that has been activated upon the fire. This allows firefighters to quickly locate the room where the fire broke out and control it within time.
Significance of Fire Alarm Systems
Fire alarm systems are aimed to detect a fire in its early stages. By catching a fire as soon as it breaks out, the building occupants can quickly evacuate, which may save lives. Furthermore, there is heavy and sophisticated equipment in factories and costly stock and other reserves in warehouses.
An uncontrolled fire can cause immense damage in terms of capital. With the early detection of fire, firefighters can quickly take control over the fire and save the owners from a lot of loss. Adding to that, there are specific workplace safety regulations that employers need to follow in terms of fire. Several sections in the 2005 and 2007 act mandate the need for fire equipment and training.

For the top-level experts and the installation of the best quality fire alarm systems, contact us as soon as possible.
Get a Quote Now
All our work is fully guaranteed, so if you require professional and reliable services for industrial and commercial maintenance, give our team a call.
Get a quote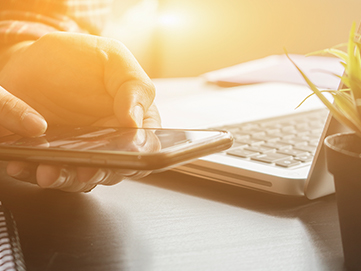 What we do
We offer a broad range of electric gates, fire alarms, intruder alarms, CCTV installation, and more to help our clients feel secure at all times. Oxley Electrical & Security LTD provide you with the solutions you need to keep your business safe and secure. We ensure you the highest quality equipment and the professional installation process.
Testimonials
We had our Home security system installed May 2020. From initial consultation to customer service and support, we can not fault this company at all. Professional service. Highly recommend.
Had spotlights installed recently, highly professional, no hesitation Recommending

All electric work in cctv and alarms insulation
John called to our house this evening and was very polite, courteous and professional. He fixed the problems with our alarm system, gave the system a once over and took the time to explain the alarm system to us. A very professional service and based on there recent visit to us we would highly recommend Oxley Electrical & Security LTD.