Industrial and Commercial
Industrial and Commercial

Thermography Surveying

To understand thermography surveying, first we have to understand the concept behind infrared thermography and its uses. It is the fastest and most efficient way to detect the waste of energy, electrical problems, moisture intrusion, structural defects and plumbing, missing insulation, etc.
With the help of an electrical camera, it becomes very easy to detect where exactly the issues are and helps to focus on areas requiring repairs.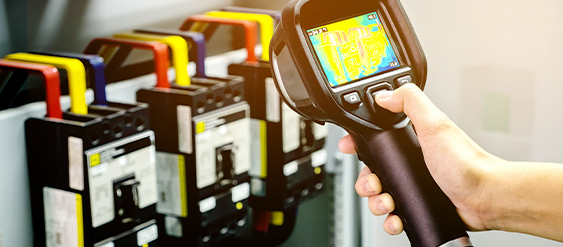 What Is Thermography Surveying?
Thermography, thermal imaging or infrared thermography is one of the leading technologies used for inspection in the 21st century. The different types of applications is what make it one of the most essential and utilised technologies.
If a thermographic detector is controlled by a certified and professional thermographer, it can detect the problems that have gone unnoticed during visual inspection.
Get a quote
How Does Industrial and Commercial Thermography Surveying Work?
The temperature difference between two separate places over the surface reveals many issues and abnormalities about a building.


Thermographic technology has greatly evolved over the past years, which allows the workers to identify problems more accurately during insightful surveys. On top of that, thermographic technology has become very cost-effective, which makes it easy to identify and resolve problems during adverse conditions.
How Can Industrial and Commercial Thermography Surveying Help Your Business?
We at Oxley Electrical & Security Ltd will help you to understand how thermography surveying can help to grow your business, by discussing the different applications of thermal technology.
Flat Roof Surveys
The water on the sub-surface retains its thermal power because the portion that remains unaffected cools down at night. Thus, the temperature gradient becomes easy to detect with thermography surveying.
Benefits
● Triple roof layering. The average unmaintained roof's lifespan is a few years, but a well-maintained roof lasts longer than 20 years.

● New roofs and installation confirmation of existing roofs.

● Maximising the warranty and value of your roof by regular thermography surveying till the end of the warranty cycle.
Building Envelope Surveys
Thermography surveying can help to detect any deficiencies during real estate transactions. We at Oxley Electrical & Security Ltd understand that and will give some of the most effective methods to improve your business.

Benefits

● To identify structural defects or the intrusion of moisture which can damage the equipment, causing more structural issues, ultimately affecting the health of the workers.

● To improve the performance of thermography surveying by detecting the movement of uncontrolled air and missing insulation.

● To avoid costly call-backs from the construction while identifying issues.
Get a Quote Now
All our work is fully guaranteed so, if you require professional and reliable services, give our team a call today.
Get a quote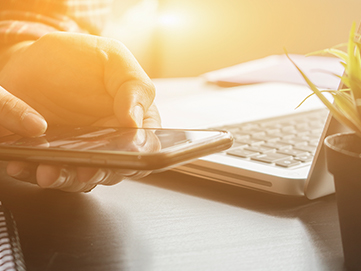 What we do
We offer a broad range of electric gates, fire alarms, intruder alarms, CCTV installation, and more to help our clients feel secure at all times. Oxley Electrical & Security LTD provide you with the solutions you need to keep your business safe and secure. We ensure you the highest quality equipment and the professional installation process.
Testimonials
We had our Home security system installed May 2020. From initial consultation to customer service and support, we can not fault this company at all. Professional service. Highly recommend.
Had spotlights installed recently, highly professional, no hesitation Recommending

All electric work in cctv and alarms insulation
John called to our house this evening and was very polite, courteous and professional. He fixed the problems with our alarm system, gave the system a once over and took the time to explain the alarm system to us. A very professional service and based on there recent visit to us we would highly recommend Oxley Electrical & Security LTD.