Landlord
Electrical Services

Security Services
Landlord

Repair to Alarm

Do you currently have a home alarm system that needs to be repaired? Or have your old tenants moved out and you need maintenance or services for your security alarm system? No matter the situation, Oxley Electrical & Security Ltd is here to provide you with all kinds of alarm repair and maintenance services.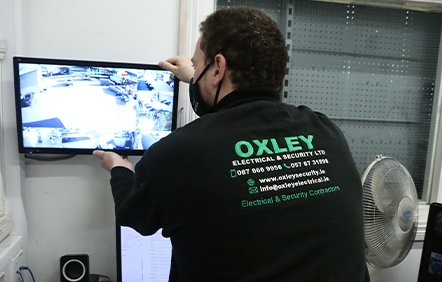 We provide the best security alarm systems for both residential and business properties. Whether you need a battery replaced, a code changed, a faulty sensor repaired, or more sensors or alarms installed to your current security system, we can help you.

We have the knowledge and capacity to quickly resolve problems of all home and business alarm systems. For alarm repair and servicing we can help you with:
• Checking and replacing backup batteries
• Checking and replacing batteries in detection devices
• Changing the code of alarm system
• Fixing faulty sensors
• Investigating false alarms
• Fixing faulty external sirens
• Upgrading your current alarm system with an up to date one
We recommend testing your alarm panel once a year at least to ensure your alarm, siren and sensors work properly. Schedule a professional service before handing your place to someone new. We also recommend replacing the battery every three years. There are a number of ways to determine if the alarm system at your property needs repair or service:
• Your keypad is beeping
• Your sirens are activating even when the system is disarmed
• Trouble light on your keypad does not go off
• Sensors do not work

If you do not have to use your alarm system (and we hope you don't), how do you know it works? This is why as a landlord it is important to perform regular repair and maintenance to ensure your system works fine in case of some emergency. If you're due for a home alarm system maintenance, Oxley Electrical & Security Ltd is here to help.
Get a Quote Now
Our team offers customers the best packages designed to meet their requirements and budget. Call us now for more information.

Get a quote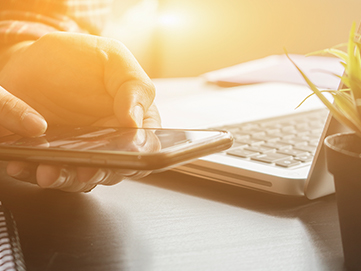 What we do
We offer a broad range of electric gates, fire alarms, intruder alarms, CCTV installation, and more to help our clients feel secure at all times. Oxley Electrical & Security LTD provide you with the solutions you need to keep your business safe and secure. We ensure you the highest quality equipment and the professional installation process.
Testimonials
We had our Home security system installed May 2020. From initial consultation to customer service and support, we can not fault this company at all. Professional service. Highly recommend.
Had spotlights installed recently, highly professional, no hesitation Recommending

All electric work in cctv and alarms insulation
John called to our house this evening and was very polite, courteous and professional. He fixed the problems with our alarm system, gave the system a once over and took the time to explain the alarm system to us. A very professional service and based on there recent visit to us we would highly recommend Oxley Electrical & Security LTD.