Home Owner
Electrical Services

Security Services
Home Owner

Electrical Maintenance

In this developing world, lifestyles have changed a lot and people are using different electrical systems to make their lives easier. The use of electrical security systems is now not just limited to offices and factories, as people have also started using such electrical systems in their house.

The use of electrical systems in a household has increased drastically. Electrical systems like a fire alarm, automated gates, CCTVs are now used by a person to make their house more secure. The days of electrical systems only used in industries and offices are long gone.

Electrical systems are helping a lot in not just making life easy but also making it more secure and safe. However, for the smooth running of these electrical systems, it is very important that one should properly perform the task of maintenance. The maintenance of electrical systems installed in a house is what we call domestic electrical maintenance.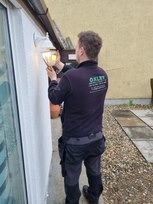 Thermography
Thermography is a test that is done to detect heat patterns and blow flow in a house or building using the infrared camera. It is one of the best ways to identify poor connections or descended insulation.
It is mostly done in houses to identify heat or smoke coming out from the malfunctioning electrical appliances in the house. Thermography, also known as infrared inspection, helps the user by converting the radiation into a thermal image. Thermography is done by using an infrared camera that captures the infrared radiations that help the user in identifying the heat, smoke through thermal image and temperature value.
Get a quote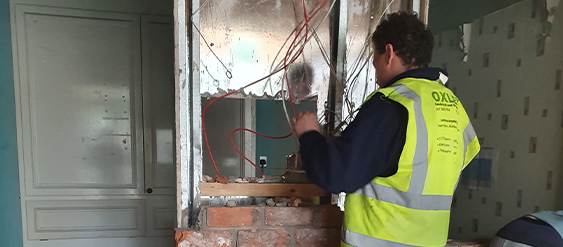 Thermography – Domestic Electrical Maintenance
There is a lot of heat generated in the working of any electrical system. This heat that is generated is the amount of current flowing in the electrical system. There are many different electrical systems installed in one house. So whenever the amount of heat gets increased because of some malfunctioning or gets released in the house because of some poor connection, it gets difficult for an individual to identify what electrical system is responsible.
This is where thermography comes to help the individual in identifying the exact electrical system that is not working properly and needs maintenance. Thermography is the best way that helps you identify the defective electrical system. There are different types of electrical system installed in a house, some of them being:
• Electrical work.
• CCTV system.
• Fire alarm system.
• Intruder alarm system.
• Automated gates, etc.
Electrical systems are not any toys you can play with. A lot of people try to take the job into their own hands, and try to do the work of maintenance of the electrical system on their own. However, it is very dangerous as electrical systems can cause some serious damage to you and the house like:
• Shocks and burns.
• Fire.
• Explosion.
Get a Quote Now
Get the job done easily, without any hassle, by our well-trained professionals. We assure high-quality domestic electrical maintenance at an affordable price. The future of your house and your family depends on you. Get the job done, and secure your house and your loved ones.
Get a quote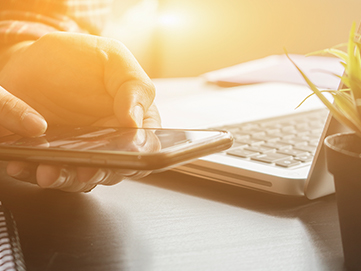 What we do
We offer a broad range of electric gates, fire alarms, intruder alarms, CCTV installation, and more to help our clients feel secure at all times. Oxley Electrical & Security LTD provide you with the solutions you need to keep your business safe and secure. We ensure you the highest quality equipment and the professional installation process.
Testimonials
We had our Home security system installed May 2020. From initial consultation to customer service and support, we can not fault this company at all. Professional service. Highly recommend.
Had spotlights installed recently, highly professional, no hesitation Recommending

All electric work in cctv and alarms insulation
John called to our house this evening and was very polite, courteous and professional. He fixed the problems with our alarm system, gave the system a once over and took the time to explain the alarm system to us. A very professional service and based on there recent visit to us we would highly recommend Oxley Electrical & Security LTD.