Home Owner
Electrical Services

Security Services
Professional New Build House Extension

Extension

If you are thinking of increasing the size of a property via building an extension, you might have chosen the right area and design for that already. It could be garage, porch, conservatory, orangery, single-storey extension, two-storey/multi-story extension, over-structure extension, basement, or loft conversion.

Before you build an extension, you will plan and prepare for everything, starting from construction, project design, duration, material, and budget, and last but not least, electrical installations. Most homeowners choose a specialist designer from renowned companies and architects to bring their imaginations to life.

The same goes for the electrician. If you choose the right one at the beginning of the extension building project, you will analyse which electrical services you need, and where. The budget to complete your extension project is important so you can get quotes and estimates early during the construction of your extension depending on the size and location.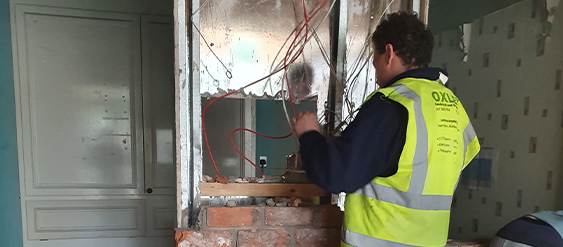 Why Follow The Building Regulations?
The growing changes in regulations demand the addition of smoke detectors set in special locations such as kitchens and bathrooms, and require you to inform building control before embarking on a project.
The best way to tackle new-build electrics is to choose professional electricians. Though smaller extensions don't require any application for planning permission, larger extensions do. We would suggest you look into the matter and get the approval in case your new build needs it. No matter what the size of your extension, it must comply with many building rules and regulations, including electrical. So we recommend you to hire a RECI registered contractor like us who can work with and notify the local building control body on your behalf and provide you with a Building Regulations Compliance Certificate, which will ensure that the work has been carried out according to the required standard.
Get a quote
Things to consider before you begin your extension project
• First consult a RECI registered electrician to get the best and most appropriate advice.
• If the major part of the property has wiring of more than 25-30 years old, then it is recommended that you go for complete rewiring along with the extension wiring.
• If you need minor upgrades, like adding extra power points to some part of your home, then it could be done during extension wiring.
• Most people replace the single sockets with doubles or built-in USB ports.
• Consider adding smart home technology that allows you to control the lights, entertainment, blinds, and security with a touch of a button or smartphone directly.
• Consider taking appropriate fire precautions. For that, you can consider installing mains powered, interlinked smoke detectors.
• If your extension project includes a shower or bathroom, then precautions to avoid wet rooms must be taken.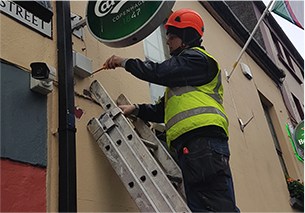 What services will we provide?
Our electricians work with you to interpret your house design, size, and budget requirement into a safe electrical system that complies with building regulations. We will consider the factors like several rooms, light outlets, sockets, switches, telephone or TV sockets, electric underfloor heating, cookers, and renewable energy systems, cable and backbox locations, and specifications based on your fuse box, etc. if you are looking for a complete home rewiring. Otherwise, we will consider the factors for extension only depending upon your requirements.
At first, our expert electrician will prepare the work, then they will install the bare bones of your system that will be hidden at the end of mounting. They will install a temporary consumer unit to supply power to your site. Then they will install an earth rod, run carcass wiring and fit the backboxes. An inspection may be required at this stage if you have already notified a building control of the project.
Why choose a RECI registered contractor like us?
Ensuring a safe electric job is only possible if a house owner chooses a RECI registered contractor because the electricians registered with RECI are assessed regularly to ensure their work is of a high standard and their job is certified at the end. This means that every electrical job needs to be done by a capable professional electrician. We will provide professional electric services for your new build house or extension. As we are professional electric service providers, we will also provide a work completion certificate as evidence that the work complies with the building regulations. Based on the quality of work we provide, the understanding of the project, and our professional work ethics, we ensure we comply with all rules and finish your project on time.
Get a Quote Now
To find a registered electrician for your new build house extension, contact us via email and get a free quote. We can discuss your custom requirements based on the size of the extension, and your electricity needs. Cost will vary depending upon the size and electric services of the project.
Get a quote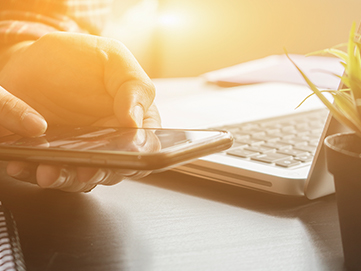 What we do
We offer a broad range of electric gates, fire alarms, intruder alarms, CCTV installation, and more to help our clients feel secure at all times. Oxley Electrical & Security LTD provide you with the solutions you need to keep your business safe and secure. We ensure you the highest quality equipment and the professional installation process.
Testimonials
We had our Home security system installed May 2020. From initial consultation to customer service and support, we can not fault this company at all. Professional service. Highly recommend.
Had spotlights installed recently, highly professional, no hesitation Recommending

All electric work in cctv and alarms insulation
John called to our house this evening and was very polite, courteous and professional. He fixed the problems with our alarm system, gave the system a once over and took the time to explain the alarm system to us. A very professional service and based on there recent visit to us we would highly recommend Oxley Electrical & Security LTD.