Home Owner
Electrical Services

Security Services
Home Owner

CCTV Security System

Safety of one's family is very important and you'll have peace of mind that a CCTV security system installed across your home will bring increased security. Installing a CCTV camera is a low budget investment with a high return of keeping surveillance over your children, pets, and property.

Our latest technology CCTV security system is especially designed to protect your home and property from any kind of intruder threats. The cameras can be positioned indoors and outdoors at suitable positions for maximum security. The cameras provide high quality images and good resolution.  We design, supply and install a range of domestic CCTV systems and offer advice on the best solution for your home.

We provide customers with packages that are designed to meet their security requirements and budget. Our designing and installing CCTV surveillance ranges from small houses to big mansions. All our CCTV systems can be connected to the internet and accessed from home, work or any other location. You can view your home from any smartphone or tablet.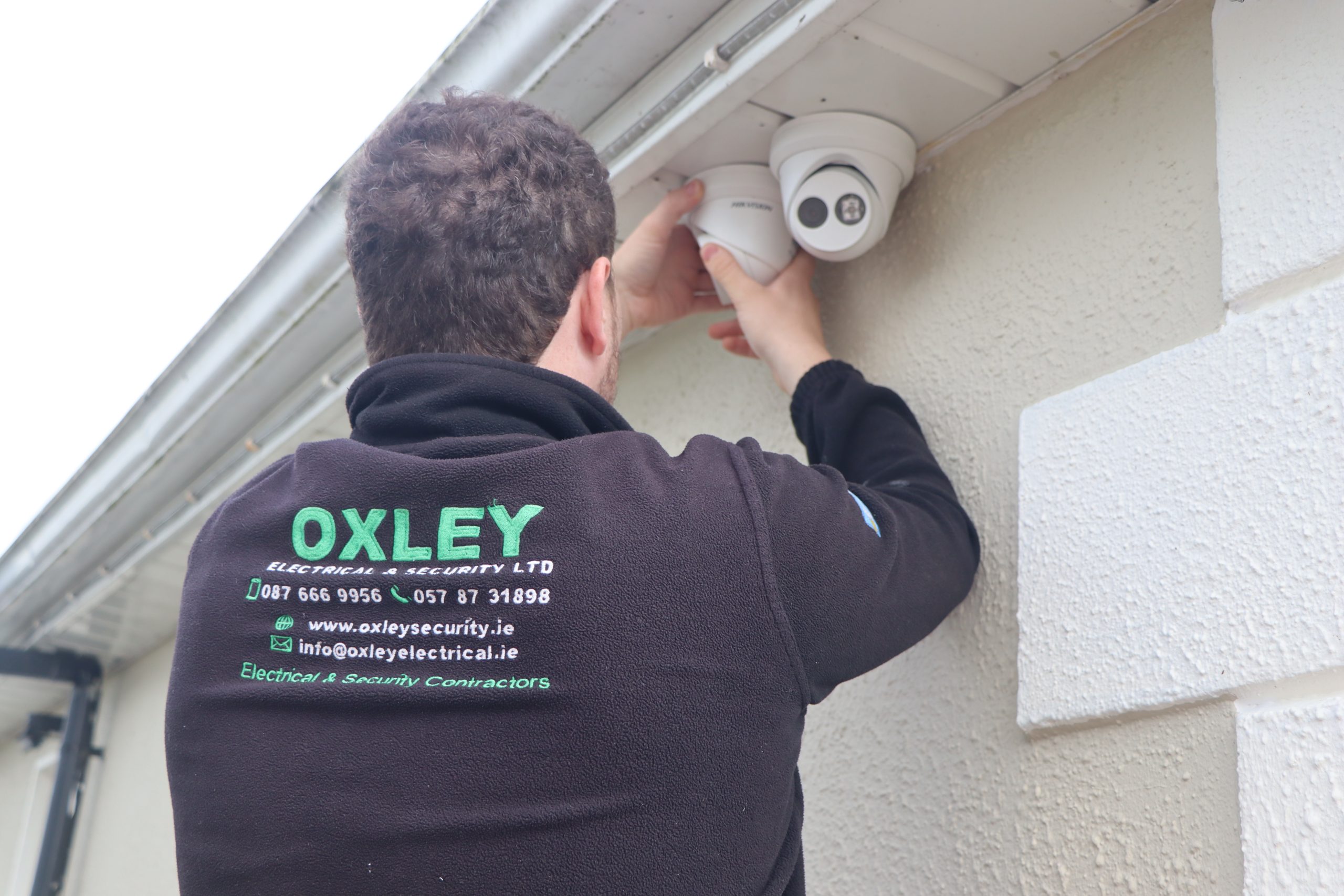 Our Home CCTV Systems
Our home CCTV systems come with remote surveillance, night vision, and motion sensors on computers and mobile phones.
Moreover, systems can be customised to customer requirements as well. Although our home CCTV security systems are very simple to operate, our company provides full training after installation and provides support after your home CCTV security system has been installed.

CCTV security system is only one part of defence against crime, but works best when accompanied with other security measures such as intruder alarms, security lighting, keypad controlled door and window locks, and intercom systems.
Get a quote
What we do
We offer a broad range of electric gates, fire alarms, intruder alarms, CCTV installation, and more to help our clients feel secure at all times. Oxley Electrical & Security LTD provide you with the solutions you need to keep your business safe and secure. We ensure you the highest quality equipment and the professional installation process.
Testimonials
We had our Home security system installed May 2020. From initial consultation to customer service and support, we can not fault this company at all. Professional service. Highly recommend.
Had spotlights installed recently, highly professional, no hesitation Recommending

All electric work in cctv and alarms insulation
John called to our house this evening and was very polite, courteous and professional. He fixed the problems with our alarm system, gave the system a once over and took the time to explain the alarm system to us. A very professional service and based on there recent visit to us we would highly recommend Oxley Electrical & Security LTD.