Home Owner
Electrical Services

Security Services
Home Owner

Lighting Upgrade

As a homeowner it is always a good idea to regularly survey your electrics and lighting to ensure everything is up to date. If you have been living in your house for more than a decade, this should be done at the earliest.

However, if you have just bought a new build, you may still need to have your electrics checked. High-quality electrics and lighting are often ignored by builders who try to save as much money as possible and only try to meet the minimum government regulations.

Your domestic lighting plays a huge role in not just uplifting the mood of your house but also on your overall finances and well-being. As a homeowner it is important to understand the benefits of upgrading your lighting.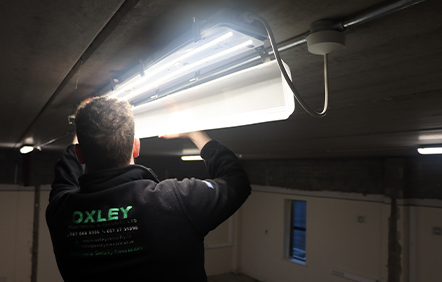 Energy Savings
This may come as a surprise to many but around 20% of your domestic electricity bill is made up of lighting costs. Homeowners usually blame washing machines and dryers as high-consumption appliances but a major culprit is often ignored.
If you look around, you will notice that many light bulbs in your house are old fashioned incandescent or fluorescent light bulbs. These work on the same principle as the original light bulbs made by Thomas Edison over a 100 years ago. While these might provide warm lighting and are reliable, they also consume a lot of electricity.

If you want to start saving money on your monthly electric bills, the best place to start is by upgrading your old light bulbs and fixtures.
Get a quote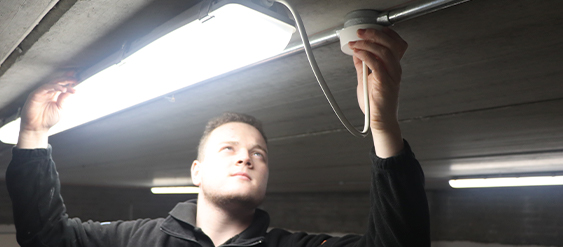 LED is the new trend
LED bulbs emit light through a light-emitting diode instead of heating up a filament. This means you get a product that is reliable, modern, safe and costs much much less to manufacture. Also, they are free from any lead or mercury and do not emit any UV rays.
LEDs are 85% more cost-effective to operate when compared to a conventional bulb. They also last up to thirty times longer, giving you peace of mind and overall maintenance savings. They come in all shapes and sizes with tons of options available for outdoor lighting, bathroom, bedrooms etc.
The adoption of LEDs around the world has had a major impact on the lowering of CO2 emissions. Therefore, upgrading to LEDs will not only save you tons of money in the long run, but also help you fight climate change.
A simple and cost-effective method to renovate a domestic property is to renew its lighting. Maybe you are trying to sell your house, or you just need some change after a couple of years. Changing the lighting is cheap and can make any living space appear more inviting and enjoyable.
From ceiling to under cabinet lights, LEDs are your go-to. The additional benefit of such lights is that they instantly turn on without flickering, requiring zero downtime to warm up for illumination. Another huge advantage is that LEDs are less likely to break down under poor weather conditions. They are durable and can work without problems in extreme temperatures.
These new lighting systems are also considered much more reliable and safe. When you upgrade your lighting, you might also need to change fixtures and install some new wiring as well. All of this might be necessary to reduce power losses and fire hazards in the home.
According to a recent study, 18% of all domestic fires in Ireland were due to poor electrical appliances and short circuits. Therefore, safety should be your number one priority and it is important to get it right.
Unfortunately, there is no legislation to cover poor lighting in Ireland. It is up to the homeowner to keep themselves safe and ensure they have updated their property. In the near future, you might need to make some upgrades as part of building codes. The European Commission has also worked on numerous legislations that improve safety while reducing the risk of fires.
Contact us today to learn more about upgrading your domestic lighting.
What we do
We offer a broad range of electric gates, fire alarms, intruder alarms, CCTV installation, and more to help our clients feel secure at all times. Oxley Electrical & Security LTD provide you with the solutions you need to keep your business safe and secure. We ensure you the highest quality equipment and the professional installation process.
Testimonials
We had our Home security system installed May 2020. From initial consultation to customer service and support, we can not fault this company at all. Professional service. Highly recommend.
Had spotlights installed recently, highly professional, no hesitation Recommending

All electric work in cctv and alarms insulation
John called to our house this evening and was very polite, courteous and professional. He fixed the problems with our alarm system, gave the system a once over and took the time to explain the alarm system to us. A very professional service and based on there recent visit to us we would highly recommend Oxley Electrical & Security LTD.