Retail Owner
Electrical Services

Security Services
Retail Owner

Thermography Surveying

From a retail owner's point of view, thermography surveying can be very useful technology. Some of its applications are electrical systems, mechanical systems, assurance of manufacturing processes, quality assurance, non-destructive testing, thermography building, and predictive maintenance.

Oxley Electrical & Security Ltd will discuss all the things that retail owners must be aware of before constructing their buildings, and other quality assurance-related matters. IR survey building applications can be categorised into heat loss, intrusion, moisture, insulation, structural, quality and pest surveys.

Thermography surveying is not as easy as it seems. Even though IR technology and thermography surveying is an effective tool, those tools must be used by an electrician who has a full understanding of the limitations of imagery, the absorption abilities of buildings, retention and the radiation of heat.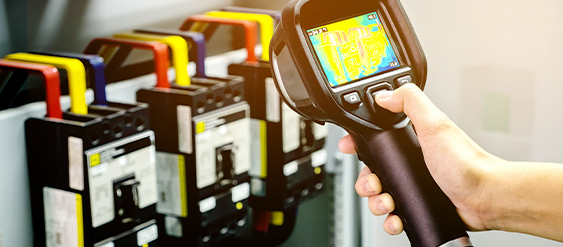 Thermography Surveying
Thermography surveying requires the most demanding spatial resolution and imagery sensitivity to focus on either physically small or thermally minuscule issues. The process also involves creating new techniques that are more effective to performing these surveys.
Get a quote
Sellers, buyers and insurers all face the issue of liability. The cost of building constructions, renovations and repairs are dramatically increasing because of construction lawsuits against constructors. 'You get what you pay for' is an age-old concept, and building owners are concerned about the quality, cost and efficiency of their investments.
Thermographic surveying using infra-red technology can be created without destroying the construction of the building or causing delays. Since all the materials and buildings absorb, retain and radiate heat, the components in the buildings can be checked for insulation quality with the help of IR in thermographic surveying.
Types Of Devices Used in Retail Owner Thermography Surveying
Despite using IR technology, retail owner can still face problems and want to know the condition of their building. Here are some of the devices used in thermography surveying:
A spot radiometer, which is also called a point radiometer, is the most common and simplest of all. A spot radiometer is the best and most manageable. A simple meter reading shows the temperature of a given spot consisting of radiation one spot at a time. The examiner separates the area with the equipment and notes the temperature differences.
Moreover, a radiant temperature viewed along a line with a thermal line scanner displays the radiant temperature. The thermogram displays the line scan superimposed across a picture of the obtained area.
This method displays the temperature variations on the line. Thermal line scanners and spot radiometers do not give the essential detail for a comprehensive home energy evaluation.
The most detailed thermographic inspection tool is a thermal imaging camera that gives a two-dimensional thermal image of a domain pointing to heat leakage. Infrared film practiced in a standard camera is not fine enough to identify heat loss. Contact us at Oxley Electrical & Security if you need these electrical tools for building surveys.
Get a Quote Now
Feel free to share the full specifications of your house wire or rewire requirements with us and get a fixed-price free quote based on the size of the project and house. You can email us with any inquiries and one of our experts will get in touch with you to discuss your project requirements.
Get a quote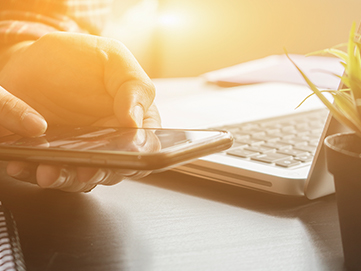 What we do
We offer a broad range of electric gates, fire alarms, intruder alarms, CCTV installation, and more to help our clients feel secure at all times. Oxley Electrical & Security LTD provide you with the solutions you need to keep your business safe and secure. We ensure you the highest quality equipment and the professional installation process.
Testimonials
We had our Home security system installed May 2020. From initial consultation to customer service and support, we can not fault this company at all. Professional service. Highly recommend.
Had spotlights installed recently, highly professional, no hesitation Recommending

All electric work in cctv and alarms insulation
John called to our house this evening and was very polite, courteous and professional. He fixed the problems with our alarm system, gave the system a once over and took the time to explain the alarm system to us. A very professional service and based on there recent visit to us we would highly recommend Oxley Electrical & Security LTD.