Retail Owner
Electrical Services

Security Services
Retail Owner

Lighting Upgrade

Did a random bulb start flickering and you can't figure out why? Or is a troublesome breaker tripping or, even worse, short-circuiting?

We are leaders in providing electrical services to the retail sector, providing excellent service to many household names all over Ireland. With our team of dedicated, qualified electricians, we guarantee the very best results on all projects.

Oxley Electrical & Security Ltd is fully certified and insured with public liability insurance and are a skilled, fully trained and registered team of electricians.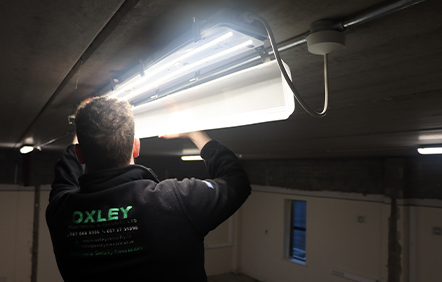 Upgrade your lighting now
Oxley Electrical provides clients with a wide range of security lighting solutions. Our team supplies and installs indoor and outdoor lighting for your home and business.
Security lighting is the best way to keep your property visible during the hours of darkness and ensures any intruders will be visible. We provide complete and comprehensive guidelines and information about all the different types of installation available. We also offer a wide range of services such as energy saving sensors, motion sensors, and dusk to dawn photocell.

Get a quote
Why You Need Better Lighting
More Energy Efficiency
Using better and less energy-consuming lights such as LEDs is not only easier on your budget, but on the environment as well. So, you're not just saving money but the planet, too!
Better Lighting Experience
Fluorescent lamps have been used in industries, houses, and shops for a very long time now. The light is cold, and either it is very dim or too bright for purpose. With a proper lighting upgrade, you would have better lighting all around, not to mention that the Philips bulbs we use have a 25-year warranty.
Latest Circuitry
We use the latest circuitry to eliminate flickering lights or lights that are slow to come to life. Oxley Electrical & Security Ltd ensures you're never left in the dark.
Lighting Customised to Your Need
Some facilities need precise lighting. We have everything you will ever need, from direct lighting to diffuse lighting. Even if your need for light varies throughout the day, we have you covered with dimmable lights.
Get a Quote Now
You are just a few clicks or a call away from a great lighting experience. Contact us as soon as possible and let our experts handle the rest.
Get a quote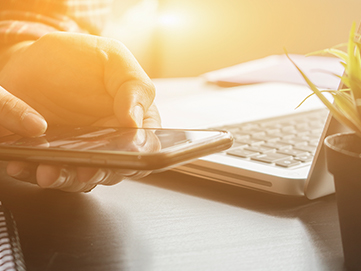 What we do
We offer a broad range of electric gates, fire alarms, intruder alarms, CCTV installation, and more to help our clients feel secure at all times. Oxley Electrical & Security LTD provide you with the solutions you need to keep your business safe and secure. We ensure you the highest quality equipment and the professional installation process.
Testimonials
We had our Home security system installed May 2020. From initial consultation to customer service and support, we can not fault this company at all. Professional service. Highly recommend.
Had spotlights installed recently, highly professional, no hesitation Recommending

All electric work in cctv and alarms insulation
John called to our house this evening and was very polite, courteous and professional. He fixed the problems with our alarm system, gave the system a once over and took the time to explain the alarm system to us. A very professional service and based on there recent visit to us we would highly recommend Oxley Electrical & Security LTD.