Educational Community
Electrical Services

Security Services
Educational & Community

Thermography Surveying

The use of thermal technology is growing day by day, with infrared tools used to identify the problems in specific spots and fix them.

Thermography uses infrared cameras and scanners to observe the component or the temperature variations. As a part of the building inspection component, testing for the energy audit, house decoration, loss of heat, moisture screening, hidden building damage, mould contamination and much more is made with thermography surveying.

We at Oxley Electrical & Security Ltd will describe how thermography surveying is used. We will list the error sources from the examination of thermography surveying or data.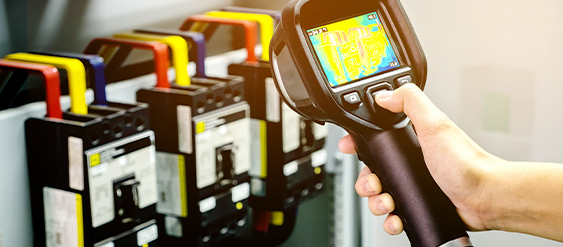 Thermography Surveying On Educational & Community Buildings
We at Oxley Electrical & Security Ltd make use of the best quality products in building inspections and security for better productivity. Generally, the two most important and common uses of thermography surveying equipment are aluminium wiring hazards and their repairs.

The problems found are :
Building Heat Loss
Temperature variations, indicating heat loss, air leaks, and uninsulated areas.

Besides spotting 'cold areas,' if there's any significant difference in temperature from indoor to outdoor, thermography surveying can easily identify the temperature change between the partitions.
Building Moisture
Survey the buildings for any leaks, wet insulation or building cavities. Always make sure to be careful about any old leaks in the cavity of the buildings which have dried out. Although it produces no detectable IR information, there could be problematic mould, insects or rot. Check for the visual evidence of the leak history of the building and its recordings as they are the reason for water entry.
Electrical Overheating
Many thermography surveying professionals use IR to identify overheating in the electrical components in the electrical panels, heating baseboards, electrical switches and installation areas of the aluminium branch circuit.
The overheated electrical motors, blower fans or even compressors can easily be observed while using these methods, with normal temperatures as a baseline.
Places like radiant heat tubes inside the floors or locations of ceilings leak in those systems. There are a number of observable factors that indicate the presence of moisture:

•General Shape – fuzzy vertical strips in the teardrop shapes on vertical areas, elongated triangles, inkblot shapes in the ceilings, and some other irregularities

•Intensity – the contrast of temperature degree, compared to the same materials with adjacent sides.

•Building Position – leaks are generally located in high-risk areas, dependent on the construction of designs and methods.

•Edge Definition – the patterns of moisture make wavy edges, and air leaks make a feathery texture, like cirrus clouds.

•Patterns – sometimes, regular patterns form on the cold areas, which need further investigation. Regular patterns are a clear indication of the presence of moisture or maybe badly fitted insulation.
Conclusion
Here at Oxley Electrical & Security Ltd, we provide all kinds of materials and tools needed for thermography surveying. We have experienced staff members who have worked in this field for years and truly understand your business requirements. Visit us today.
Get a Quote Now
Our team offers customers the best packages designed to meet their requirements and budget. Call us now for more information.

Get a quote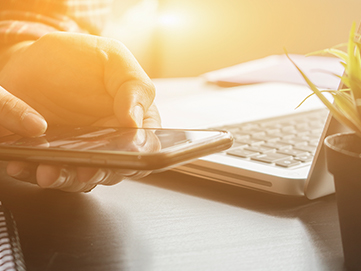 What we do
We offer a broad range of electric gates, fire alarms, intruder alarms, CCTV installation, and more to help our clients feel secure at all times. Oxley Electrical & Security LTD provide you with the solutions you need to keep your business safe and secure. We ensure you the highest quality equipment and the professional installation process.
Testimonials
We had our Home security system installed May 2020. From initial consultation to customer service and support, we can not fault this company at all. Professional service. Highly recommend.
Had spotlights installed recently, highly professional, no hesitation Recommending

All electric work in cctv and alarms insulation
John called to our house this evening and was very polite, courteous and professional. He fixed the problems with our alarm system, gave the system a once over and took the time to explain the alarm system to us. A very professional service and based on there recent visit to us we would highly recommend Oxley Electrical & Security LTD.