Agriculture

Calving Camera

During the calving season, farmers have to check up on the cattle every few hours of the day to see if any assistance is needed. This is a very time consuming and exhaustive job. Calving cameras allow you to easily monitor your cattle in the barn at your farm. Oxley Electrical & Security Ltd will install a special camera in the shed and the farmer can reliably monitor his cows, even from home.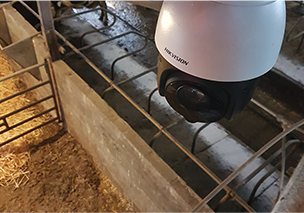 With cameras in the shed or barn, farmers can see how their cows are doing and would immediately know if there is an issue. They are an effective solution to make sure there are minimal losses during the calving season. More animals can be saved by timely intervention and this itself pays for the cost of the system. You can also save on tubing costs by knowing if the animal has taken its first suck.
Our range of calving cameras is designed to help you track your cows during the calving season. They provide remote control over camera movement. This makes it easier for monitoring cattle inside a large barn or shed, where the animals might be moving around or are in different locations. The farmer can view the footage on any screen on even on their smartphone. Installing calving cameras are the best solution for the long haul.
No need to stay awake all night or run to the barn every few hours. You can check up on your cattle any time on your smartphone. With our calving camera or livestock camera, farmers can now get more done with the calving process. Any problem can be detected earlier and necessary action can be taken to ensure healthy animals at your farm.
We can also repair and renew the faulty or broken calving camera systems. Calving camera system saves you time, money, and cattle/livestock.
Get a Quote Now
Our team offers customers the best packages designed to meet their requirements and budget. Call us now for more information.

Get a quote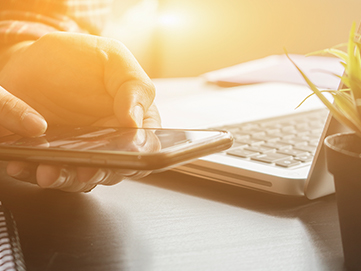 What we do
We offer a broad range of electric gates, fire alarms, intruder alarms, CCTV installation, and more to help our clients feel secure at all times. Oxley Electrical & Security LTD provide you with the solutions you need to keep your business safe and secure. We ensure you the highest quality equipment and the professional installation process.
Testimonials
We had our Home security system installed May 2020. From initial consultation to customer service and support, we can not fault this company at all. Professional service. Highly recommend.
Had spotlights installed recently, highly professional, no hesitation Recommending

All electric work in cctv and alarms insulation
John called to our house this evening and was very polite, courteous and professional. He fixed the problems with our alarm system, gave the system a once over and took the time to explain the alarm system to us. A very professional service and based on there recent visit to us we would highly recommend Oxley Electrical & Security LTD.