Agriculture

Lighting Upgrade

You may really underestimate how much of a difference your choice of lighting can make on the power consumption on your farm. If you are looking to cut the power you use, one of the best ways would be to make a lighting upgrade. There are countless new lighting upgrades in the market, and they are not just for show. These upgrades advertise energy efficiency as their primary focus. An adequately installed lighting upgrade can save you a lot of money in the long run. And for the most professional and expert installation, you can always count on us.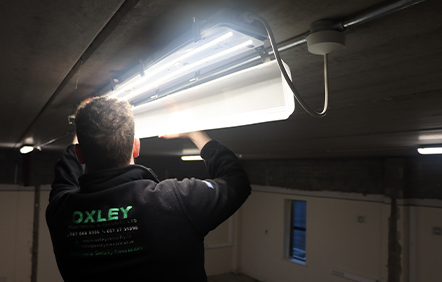 Lighting Requirements on a Farm
As of now, you cannot just go and get a lighting system that you think is best for your farm. Instead, there are specific requirements that you need to fulfill according to the Department of Agriculture. The artificial lighting system you get for your farm has to be energy efficient, meaning that it should be made of LEDs or other energy-efficient technology. Also, their structure and fitting should be in a corrosion-proof, shock resistant, and water-jet-proof fixture.
There are also requirements of lighting levels that need to be ensured. The lighting level should be a minimum of 200 lux. These lights should be evenly distributed along with the ceiling. They don't cast a shadow, and spotlights are not permitted. To ensure that the requirements are followed, a lighting installer will certify that the 200 lux requirement has been met. These numbers and conditions are designed for peak lighting efficiency on the farm.
Here are a few standard upgrades that are quick and easy ways to level up your lighting:

• Replace your incandescent lamps with compact fluorescent or LED lights. Incandescent lamps waste a lot of energy in emitting heat compared to the other two options. LEDs use just a fraction of what an incandescent lamp would for the same light.

• Replacing T12 fluorescent lamps with T8 or T5 lamps. T8 and T5 lamps are much thinner than your T12 lamps. This results in much more efficiency and better color rendering as well. You would easily save from 10-15% in lighting power consumption.

• Replace your mercury vapour lamps with metal halide, LED, or high-pressure sodium lamps. Mercury lamps are very outdated technology, and from the standpoint of power consumption, they are very inefficient. Compared to that, high-pressure sodium lamps are much more durable and energy-efficient.

• Replace worn-out or outdated fixtures as soon as possible. It's not only the technology but also the condition of the lamps that you use that affect the efficiency of lighting.

• Use automatic light controls. There are countless sensors and controls in the market that allow you to switch off a light when needed without even thinking about it. These automated controls reduce the use of power by surprising numbers.
The first step to getting the best type of lighting is to consult a professional to determine your lighting needs. Allow our experts to provide you with top-quality installation and assistance on your lighting system. We have years of experience and prices that you will be happy with. Contact us today.
Get a Quote Now
Our team offers customers the best packages designed to meet their requirements and budget. Call us now for more information.

Get a quote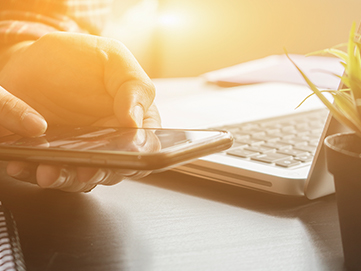 What we do
We offer a broad range of electric gates, fire alarms, intruder alarms, CCTV installation, and more to help our clients feel secure at all times. Oxley Electrical & Security LTD provide you with the solutions you need to keep your business safe and secure. We ensure you the highest quality equipment and the professional installation process.
Testimonials
We had our Home security system installed May 2020. From initial consultation to customer service and support, we can not fault this company at all. Professional service. Highly recommend.
Had spotlights installed recently, highly professional, no hesitation Recommending

All electric work in cctv and alarms insulation
John called to our house this evening and was very polite, courteous and professional. He fixed the problems with our alarm system, gave the system a once over and took the time to explain the alarm system to us. A very professional service and based on there recent visit to us we would highly recommend Oxley Electrical & Security LTD.