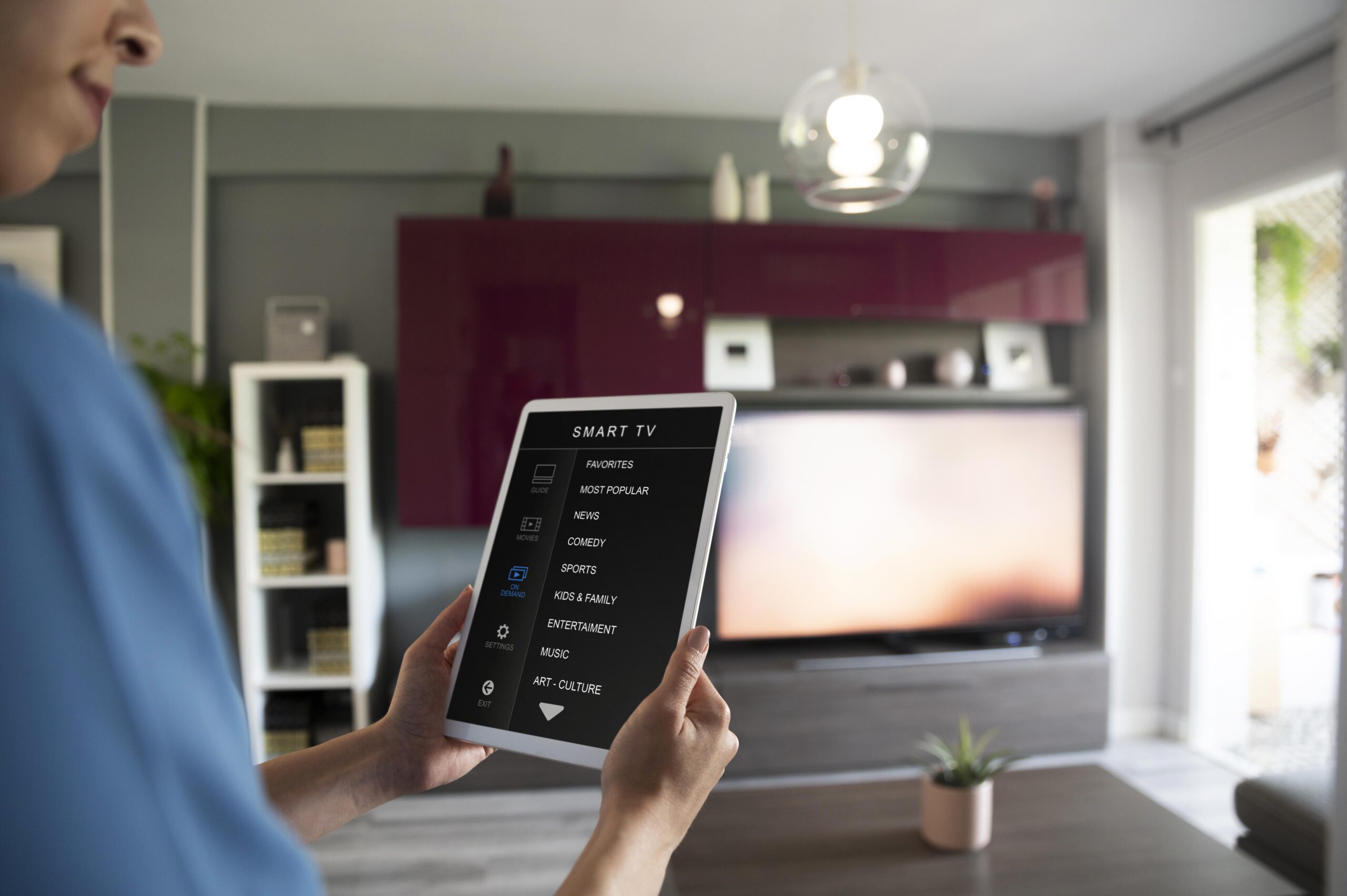 Smart Home 101: A Beginner's Guide to Implementation
The wave of smart home technology is sweeping across Ireland, and it's no surprise. More and more of our clients are recognizing the incredible benefits of transforming their living spaces into intelligent, efficient, and secure environments. At Oxley Security Systems, we've been inundated with enquiries about implementing smart home solutions. But let's be clear – a smart home is much more than just having a smart TV. In this beginner's guide, we'll walk you through the essentials of creating a truly connected and automated living space tailored to your needs
Define Your Smart Home Objectives
Before diving into the world of smart technology, identify your goals. Are you focused on energy efficiency, convenience, security, or all of the above? Defining your objectives will guide your choices throughout the implementation process.
Select a Smart Hub or Ecosystem
A smart hub serves as the central nervous system of your smart home, allowing different devices to communicate and work together seamlessly. Choose a hub or ecosystem that aligns with your preferences, such as Apple HomeKit, Amazon Alexa, Google Assistant, or a manufacturer-specific option like Samsung SmartThings.
Consider Your Connectivity Options
Smart devices communicate using various protocols, including Wi-Fi, Bluetooth, Zigbee, and Z-Wave. Ensure that the devices you choose are compatible with your chosen hub and that they offer the necessary connectivity options for integration.
Start with the Basics
Begin with foundational devices that form the core of your smart home. These may include:
Smart Lighting: Replace traditional bulbs with smart bulbs or switches that can be controlled remotely or automated based on schedules or triggers.
Smart Thermostat: Opt for a thermostat that learns your preferences, adjusts to your schedule, and can be controlled from your phone.
Smart Plugs: Easily convert existing appliances and devices into smart ones by plugging them into smart outlets.
Smart Speakers: These act not only as voice assistants but also as hubs for controlling various smart devices.
Enhance Security and Surveillance
Boost your home's security with smart locks, video doorbells, indoor/outdoor cameras, and window/door sensors. These devices provide real-time alerts and remote monitoring, allowing you to keep an eye on your property from anywhere.
Embrace Entertainment and Comfort
Integrate smart entertainment systems, including smart TVs, speakers, and streaming devices. Consider adding smart thermostats and motorised blinds or curtains to enhance comfort and energy efficiency.
Set Up Automation and Routines
Automate routine tasks and create customised scenarios based on triggers and schedules. For instance, you can set your lights to dim at sunset or have your thermostat adjust when you leave home.
Prioritise Privacy and Security
Secure your smart devices with strong, unique passwords, and enable two-factor authentication where possible. Regularly update firmware and keep an eye on manufacturer announcements for security updates.
Ready to Transform Your Home?
Contact us today for expert advice on electrical work and a wide range of smart home appliances. Let us help you take the next step towards a smarter, more efficient living space.

Embarking on the journey to a smarter home is an exciting endeavour that offers a host of benefits. By following these fundamental steps, you'll be well on your way to enjoying the convenience, efficiency, and security that smart technology has to offer. Remember to start with the basics, consider your objectives, and prioritise privacy and security throughout the process. Happy smart home implementation!
What we do
We offer a broad range of electric gates, fire alarms, intruder alarms, CCTV installation, and more to help our clients feel secure at all times. Oxley Electrical & Security LTD provide you with the solutions you need to keep your business safe and secure. We ensure you the highest quality equipment and the professional installation process.
Testimonials
We had our Home security system installed May 2020. From initial consultation to customer service and support, we can not fault this company at all. Professional service. Highly recommend.
Had spotlights installed recently, highly professional, no hesitation Recommending

All electric work in cctv and alarms insulation
John called to our house this evening and was very polite, courteous and professional. He fixed the problems with our alarm system, gave the system a once over and took the time to explain the alarm system to us. A very professional service and based on there recent visit to us we would highly recommend Oxley Electrical & Security LTD.