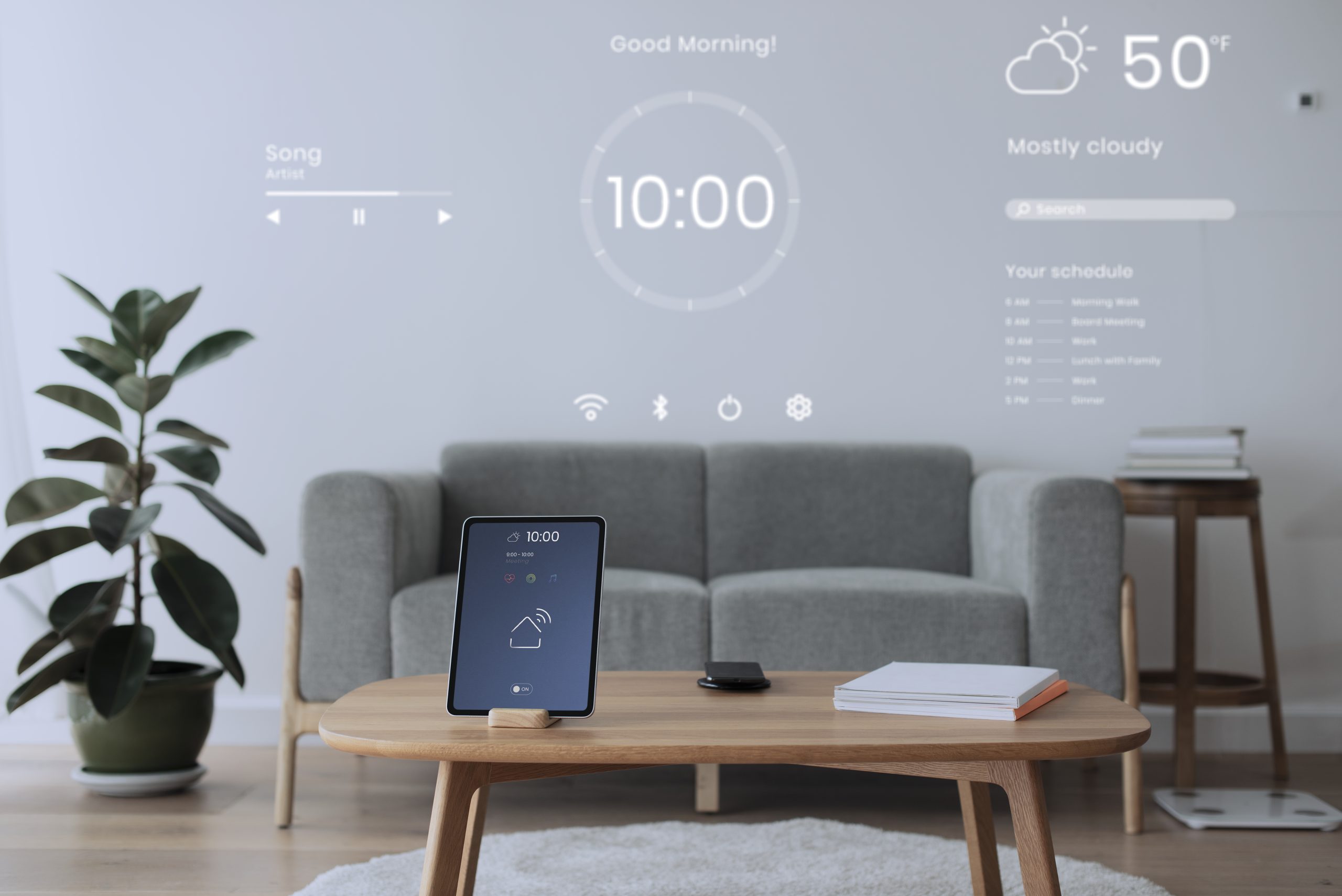 How to Make Your House a Smart Home
What is a Smart Home?
A smart home is a home that uses technology to make life easier. It has become a hot topic in the last few years with the introduction of smart devices and technologies. Smart homes are typically equipped with smart appliances, such as Amazon's Alexa and Google Home, which allow users to control their homes with voice commands.
How to Make Your Home Smarter with AI & IoT Technologies
In the future, AI and IoT technologies will play a significant role in the home. However, it is not easy to make your home smarter. It requires a lot of research to know what you want and how you want it to work. Some of the ways that can be done are as follows:
Create an automated schedule for your home using AI
Connect with other homes with IoT technologies
Use AI for security systems in your home
What are the Benefits of Using AI in your Home?
AI has been helping people live better lives by making their homes smarter and more efficient. The benefits of using AI in your home are many. Some of the benefits include:
Automatic lighting control to save energy
Remote control for your heating, cooling and ventilation systems
Smart home security system
Interactive voice response for your home automation system
What are the Dangers of Using AI in Your Home?
Some people believe that AI is going to make our lives easier, but they are forgetting that AI can be dangerous. The dangers of using AI in your home include:
The risk of an accident if the device malfunctions
A lack of privacy
The risk of cybercrime and hacking
How to Choose the Right Smart Products for Your House?
Smart products are becoming more and more popular in households. They help us manage our daily life and make our homes more comfortable. There are a lot of smart products out there that we can choose from. However, not all of them have the same features or benefits. In order to find the right product for your house, you need to know what you want it to do and what you are looking for in a smart product.
Smart home devices come in different shapes, sizes, and functions. Some devices offer entertainment while others provide safety features like security cameras or smoke detectors. There are also smart appliances that can be found in many homes as they make cooking easier or cleaning more efficient.
Smart Security Devices to Save You From Crime
Smart security devices are now available in the market to help you save from crime. There are many different types of these devices that can be used by people of all ages. Some common examples of these devices are alarm systems, voice-activated door locks, and window guards. These smart security devices can provide a sense of security for your home or office.
With Oxley Smart Home services we install systems that control and manage all your heating, lighting, security and entertainment requirements in your home, so contact us now for more information.
What we do
We offer a broad range of electric gates, fire alarms, intruder alarms, CCTV installation, and more to help our clients feel secure at all times. Oxley Electrical & Security LTD provide you with the solutions you need to keep your business safe and secure. We ensure you the highest quality equipment and the professional installation process.
Testimonials
We had our Home security system installed May 2020. From initial consultation to customer service and support, we can not fault this company at all. Professional service. Highly recommend.
Had spotlights installed recently, highly professional, no hesitation Recommending

All electric work in cctv and alarms insulation
John called to our house this evening and was very polite, courteous and professional. He fixed the problems with our alarm system, gave the system a once over and took the time to explain the alarm system to us. A very professional service and based on there recent visit to us we would highly recommend Oxley Electrical & Security LTD.