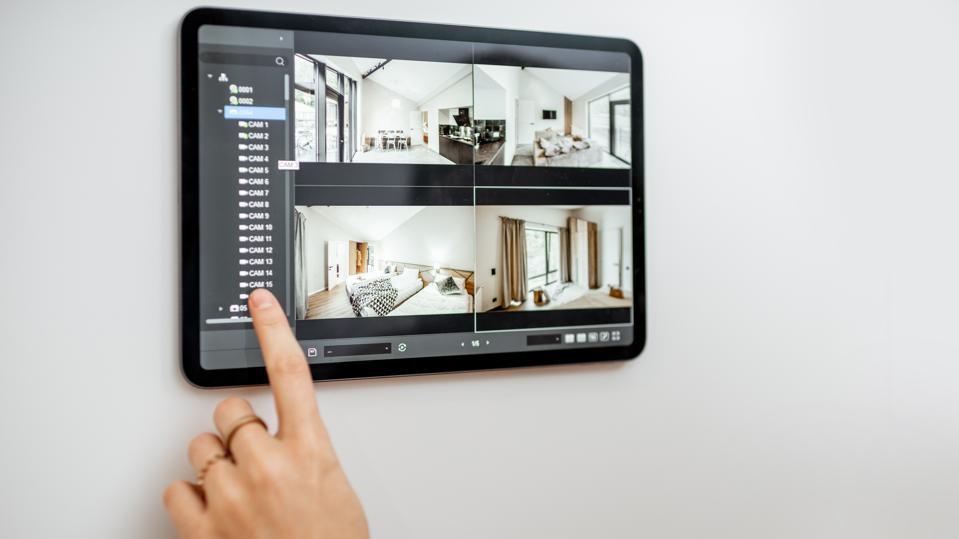 Home Security Cameras and Alarms – what should you know before you get started
Are you looking to improve your home security? As an experienced team of electrical and security professionals, we know what Irish homes require to keep safe. Our team knows the best equipment on the market and can source the best quality equipment for your home or business.
When selecting a home security provider, it is crucial to consider a variety of factors. First of all, it is important to consider the reputation of the company. Choose a long established company that knows the industry well. There are many pros and cons to consider, so it is imperative to get a quality quote that outlines all the requirements of the job. Think about the service you want and the long term relationship you would like with a company that secures your home.
Another thing to consider is what type of equipment each provider offers. Some providers offer professionally installed equipment, while others require a DIY setup. This will drastically change the price. Also, keep in mind that monthly monitoring fees and equipment costs may vary widely. At Oxley, all our costs are transparent and set out before a job is completed.
A home security system can be quite complex but typically is focused around a combination of security cameras, sensors and a monitoring system. These cameras can be placed on the front porch, the garage, the front gate, and other sensitive areas. Adding a home security camera to your home can also add to the value of the property. These cameras can also be installed in rented accommodations or summer/winter residencies.
Keep up to date with your security with better monitoring
Many Irish home security companies offer smart phone applications. Some of these allow you to arm and disarm your security system with the push of a button. Some also provide mobile apps that allow you to monitor security remotely and check the status of your home security. Home security services like these can be expensive, but at Oxley these are affordable and highly recommended.
A home security system can notify you of many activities in and around the house, including carbon monoxide warnings. In addition, many of these systems integrate with your smart home devices to keep you informed. You can also control your system remotely, which is especially helpful if you are a busy family. These systems can also monitor the temperature of your home.
We all know that there is a level of home break ins throughout the country. It doesn't seem to go away. A home security system is a great way to protect your home against burglars and other risks. It can also work with your home safety equipment to help notify you when there is an emergency, such as to protect you against fire and hazardous gases. Some home security systems even allow you to lock the doors from your cell phone. All of these features can be used together to ensure the safety of your family.
Choose a quality-focused security company
While there are many different home security providers available, Oxley Systems & Services Ltd is a long established family business that has built a reputation for quality and service. We have a wide network of clients throughout Leinster.
With our extensive knowledge of installing and maintaining security systems, Oxley Systems & Services Ltd can perform any of our clients' service requirements. With security monitoring also offered, Oxley Systems & Services Ltd have a solution for all your residential and commercial security needs.
Enjoy the peace of mind a professionally installed alarm system provides. You are assured of complete peace of mind with our high-quality alarm systems. Whether you need to secure your home or business, Oxley Systems & Services Ltd can meet all your requirements with one customised solution.
What we do
We offer a broad range of electric gates, fire alarms, intruder alarms, CCTV installation, and more to help our clients feel secure at all times. Oxley Electrical & Security LTD provide you with the solutions you need to keep your business safe and secure. We ensure you the highest quality equipment and the professional installation process.
Testimonials
We had our Home security system installed May 2020. From initial consultation to customer service and support, we can not fault this company at all. Professional service. Highly recommend.
Had spotlights installed recently, highly professional, no hesitation Recommending

All electric work in cctv and alarms insulation
John called to our house this evening and was very polite, courteous and professional. He fixed the problems with our alarm system, gave the system a once over and took the time to explain the alarm system to us. A very professional service and based on there recent visit to us we would highly recommend Oxley Electrical & Security LTD.