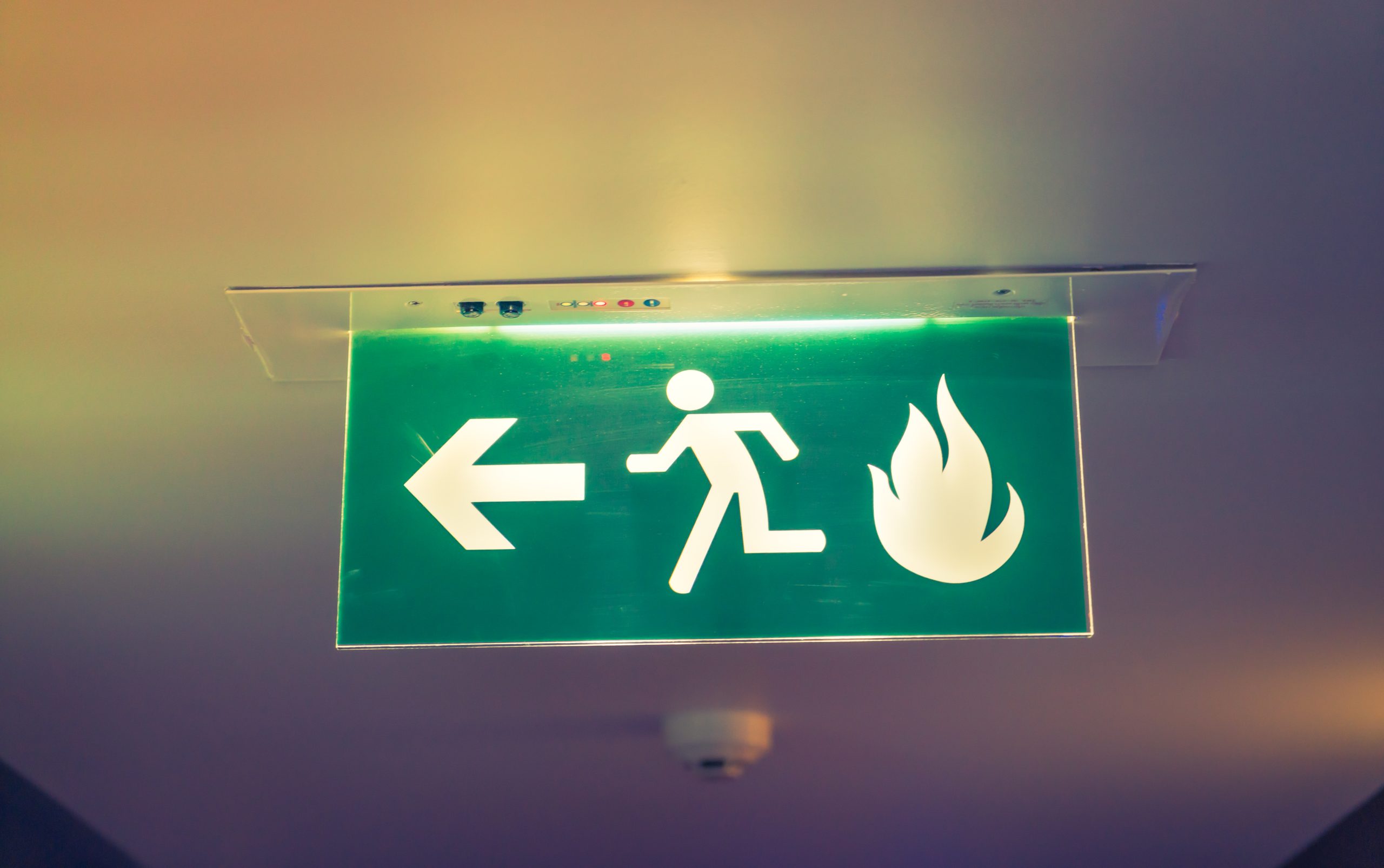 Emergency Lighting
What is an emergency lighting system and How Does it Work?
Emergency lighting systems are designed to light up a space in case of emergency. They are typically used in places such as hospitals, schools, and airports. An emergency lighting system is a system for lighting in the event of a power outage, blackout, or other emergency. Emergency lights are typically powered by either batteries, generators, or solar panels.
What are the different types of emergency lights?
Emergency lights are a vital part of any emergency preparedness plan. They provide light in the case of power outages and can also be used as warning lights when there is an emergency.
The main two types of emergency lightings are the internal and external bulkhead emergency fittings. They are usually made of polycarbonate body and tray which houses all the components. Most of these emergency lights can operate for three hours without their mains power supply and will recharge when the mains power has been restored. Another very popular type of emergency lighting is the illuminated fire exit signs which light up to show you where the exits are.
LED vs Halogen
The types of emergency lighting systems available are LED, incandescent, halogen, and fluorescent lights. Each of these has advantages and disadvantages that make them suitable for different applications.
The most common type of emergency lighting system is the LED light. The advantages of this system include a low power consumption, long life span, and a lower cost than the other types. The disadvantages include limited light output in comparison to the other types and an inability to produce a beam with a certain color temperature or beam angle.
This type is typically used for industrial purposes because it can produce a wide range of colors with high intensity levels. It also has long life span and low power consumption for its size. These advantages are offset by its high cost as well as its inability.
What are the differences between LED and standard bulkheads?
LED bulkheads are used in the marine industry. They have an advantage over standard bulkheads because they are more efficient and require less power to light up. However, there is a downside to this – LED bulkheads are more expensive than standard bulkheads.
LED Bulwarks have an advantage over standard bulkheads because they are more efficient and require less power to light up. However, there is a downside to this – LED Bulwarks are more expensive than standard bulkheads.
At Oxley Systems & Services Ltd, our electricians know where to install many emergency exit lights in your building and how many are needed, so contact us today for more information.
What we do
We offer a broad range of electric gates, fire alarms, intruder alarms, CCTV installation, and more to help our clients feel secure at all times. Oxley Electrical & Security LTD provide you with the solutions you need to keep your business safe and secure. We ensure you the highest quality equipment and the professional installation process.
Testimonials
We had our Home security system installed May 2020. From initial consultation to customer service and support, we can not fault this company at all. Professional service. Highly recommend.
Had spotlights installed recently, highly professional, no hesitation Recommending

All electric work in cctv and alarms insulation
John called to our house this evening and was very polite, courteous and professional. He fixed the problems with our alarm system, gave the system a once over and took the time to explain the alarm system to us. A very professional service and based on there recent visit to us we would highly recommend Oxley Electrical & Security LTD.