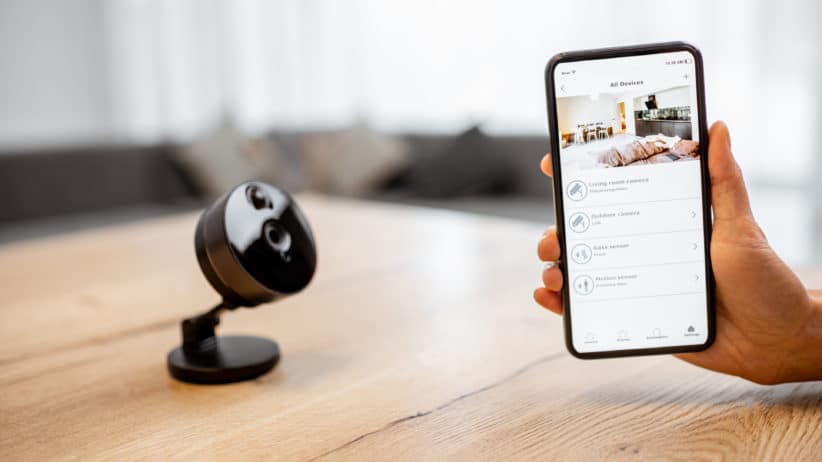 Do You Need A Home Security System In Ireland?
The answer to this question is not a simple yes or no because it depends on the person. In Ireland, there are many different factors that can affect how necessary a security system is for you. For example, if you live in an urban area with higher crime rates, then you would likely need a home security system. However, if you live in a suburban area with low crime rates and little to no break-ins, then this may not be as necessary. If there are a lot of break-ins or robberies in your area, then we recommend getting an alarm or CCTV system installed in your home.
Another factor to consider is whether you have children living at home with you. If so, then it would be wise to get some form of protection for them as well. The most important thing to do, however, is to make sure that you feel safe and secure in your own home and that your family feels safe and secure too.
We all want a safe and secure home, but what do we need to do to make sure that our homes are safe from intruders?
Tips To Protect Your Home
Choose strong locks for the doors and windows in your house. Use a high-quality lock that is difficult for burglars to break into. Get advice from a professional to ensure that it is safe from penetration.
Install an alarm system in your house which will alert you when the doorbell rings or when someone tries to enter through a window or door, etc. There is a wide variety of options available in Ireland. They can range from basic to very advanced systems.
Install CCTV in your house so that you can monitor the activities inside and outside of it at all times. You can also use CCTV cameras as a deterrent for burglars who might be looking for an easy target because they know that there is no one home to disturb them. CCTV can be used as a deterrent to put potential burglars off breaking into your home. 
Some other ways you can ensure better home security is by installing motion-sensor lights around the house, adding an electrician to your emergency contact list, or just making sure that all windows and doors are locked and secured when you leave the home and at night time.
What Should You Do If Your Home Is Broken Into?
The feeling of having your home burglarised is one that no one wants to experience. The trauma and stress that come with the event can be debilitating for anyone, but it's important to make sure you are taking the necessary steps in order to prevent it from happening again. You must start with reporting the crime. Gardaí may offer assistance with recovering stolen property. Unfortunately, home robberies are not uncommon so you should make sure your home is not an easy target.
It is important to take measures to protect your home from being broken into. If this happens, a first step would be to call a qualified electrician who can install a burglar alarm and CCTV camera or review your current system. A better monitoring system may be required. It may be important to install additional locks on windows and doors.
What we do
We offer a broad range of electric gates, fire alarms, intruder alarms, CCTV installation, and more to help our clients feel secure at all times. Oxley Electrical & Security LTD provide you with the solutions you need to keep your business safe and secure. We ensure you the highest quality equipment and the professional installation process.
Testimonials
We had our Home security system installed May 2020. From initial consultation to customer service and support, we can not fault this company at all. Professional service. Highly recommend.
Had spotlights installed recently, highly professional, no hesitation Recommending

All electric work in cctv and alarms insulation
John called to our house this evening and was very polite, courteous and professional. He fixed the problems with our alarm system, gave the system a once over and took the time to explain the alarm system to us. A very professional service and based on there recent visit to us we would highly recommend Oxley Electrical & Security LTD.