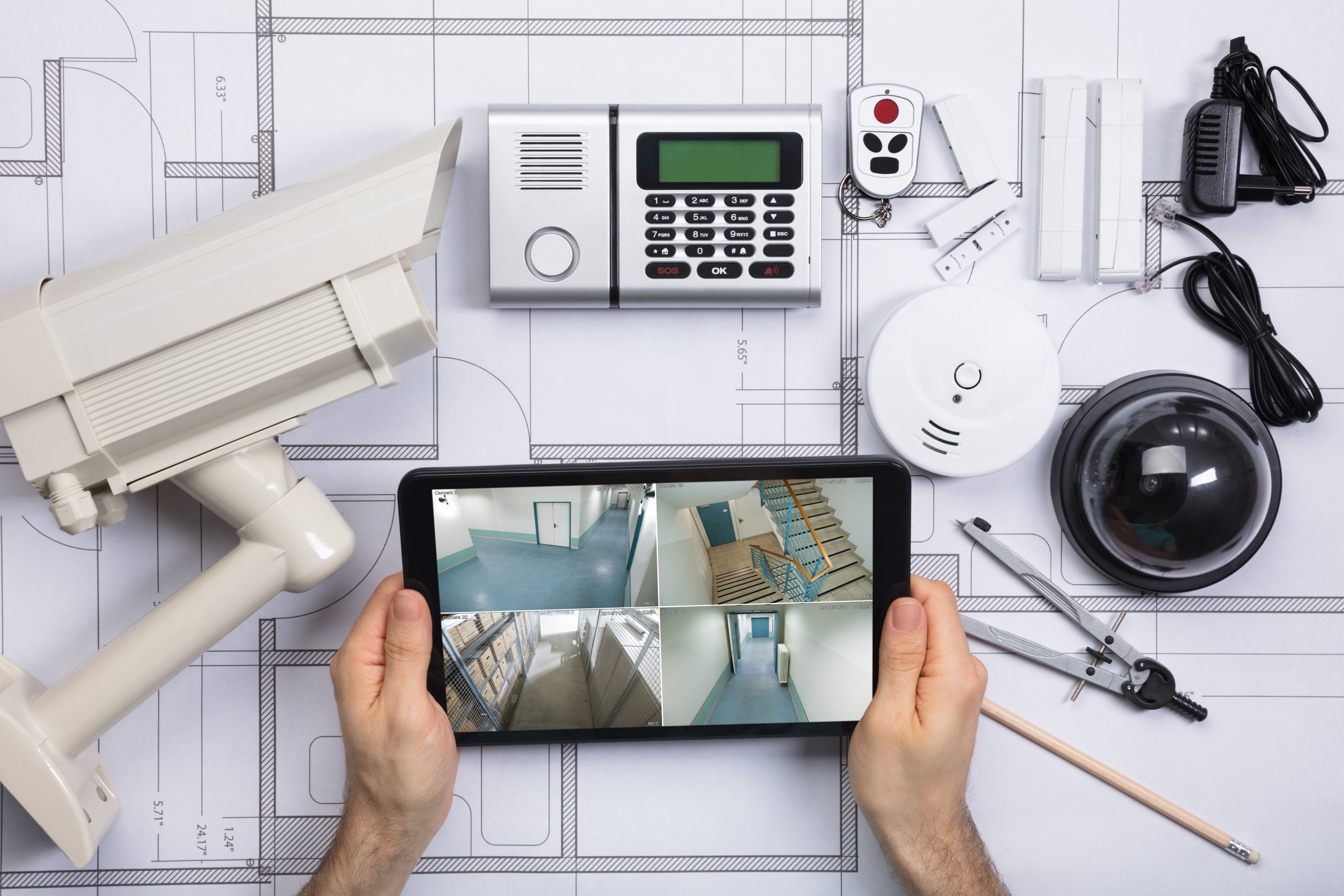 5 of The Easiest Ways to Secure Your Home
Setting up home security can be a chore for many, but it should always remain a priority when dealing with your property. Our team has years of experience at securing homes and have lots of useful advice to offer. It's always important to take the necessary steps to protect your family and your most significant investment.
In this article we will give you five easy tips that will help you stay safe and protect your home.
1. Secure the Doors
Keep burglars from getting in through your front or back door by inspecting exterior doors for strong frames, protected hinges, and if it has a letterbox, make sure no one can reach through to unlock. Talk to a locksmith or window and doors company about having the most secure doors available.
If you are moving into a house/apartment that someone else has lived in, it's often a good idea to change the locks and get a new set of keys. That way there won't be old keys floating around that allow people access to your home and you know the locks are top-notch.
2. Set up a Suitable Security System
Your home is valuable, it's worth considering a quality security system. This can come in many forms including DIY or a specialist monitoring alarm system. There are plenty of options out there to suit all budgets.
One consideration at choosing a protection system is figuring out what will keep your home safe. For your home to be protected, you should evaluate the potential risks and figure out what's necessary. The team at Oxley can offer you guidance and make sure you have a suitable alarm and security system bespoke for the requirements of your home.
It's also worth considering to join local neighbourhood watch groups and community alert systems to ensure that you are aware of suspicious activity in your local area.
3. Lock the Windows
Experts typically advise that windows are often forgotten as a point of entry for burglars and that manufacturer-installed latches are not always effective to keep out intruders. It's a good idea to get secure latches and strong fittings where available.
If you don't like the look of your windows latches, there are two main options to beef up security. You can either go for key-operated window locks or install aftermarket window locks. The solutions will also stop people from entering your home through the windows without breaking glass. Breaking the glass will typically arise suspicion and often trigger alarm systems.
4. Light up the exterior areas of your home
Vandals, criminals, and other intruders won't want to hang around in the light. Ensuring you have adequate outdoor lighting might be enough of a deterrent. It may be useful to have sensors to trigger these lights so as to not leave them on all night. Place lamps close to your front and back yard as well as pathways, near sheds, garages, and any other structures outside. Put these steps on your front walk and people will be less likely to trespass. You'll also save yourself from any falls on the way up your front stairs.
5. Add Security Cameras
The use of security cameras has seen an increase in recent years, with the rise of home burglary and property theft. A CCTV system from Oxley could safeguard your home and keep you safe. Home security can be obtained in one of two ways: installing a complete system or connecting a series of cameras that work independently. Cameras attached to a complete security system will both protect your property and allow you to seek justice by capturing footage of those that would do you harm. High quality visual recording is very helpful for Garda investigations.
Whatever system you decide on, we highly recommend opting for remote monitoring. Additionally, make sure your security cameras are safe from hacking attempts to avoid the data becoming compromised.
Oxley Systems & Services LTD
We're a family-run business who understands the importance of keeping homes and business premises safe and secure with the best electrical and security systems modern technology has to offer.
What we do
We offer a broad range of electric gates, fire alarms, intruder alarms, CCTV installation, and more to help our clients feel secure at all times. Oxley Electrical & Security LTD provide you with the solutions you need to keep your business safe and secure. We ensure you the highest quality equipment and the professional installation process.
Testimonials
We had our Home security system installed May 2020. From initial consultation to customer service and support, we can not fault this company at all. Professional service. Highly recommend.
Had spotlights installed recently, highly professional, no hesitation Recommending

All electric work in cctv and alarms insulation
John called to our house this evening and was very polite, courteous and professional. He fixed the problems with our alarm system, gave the system a once over and took the time to explain the alarm system to us. A very professional service and based on there recent visit to us we would highly recommend Oxley Electrical & Security LTD.