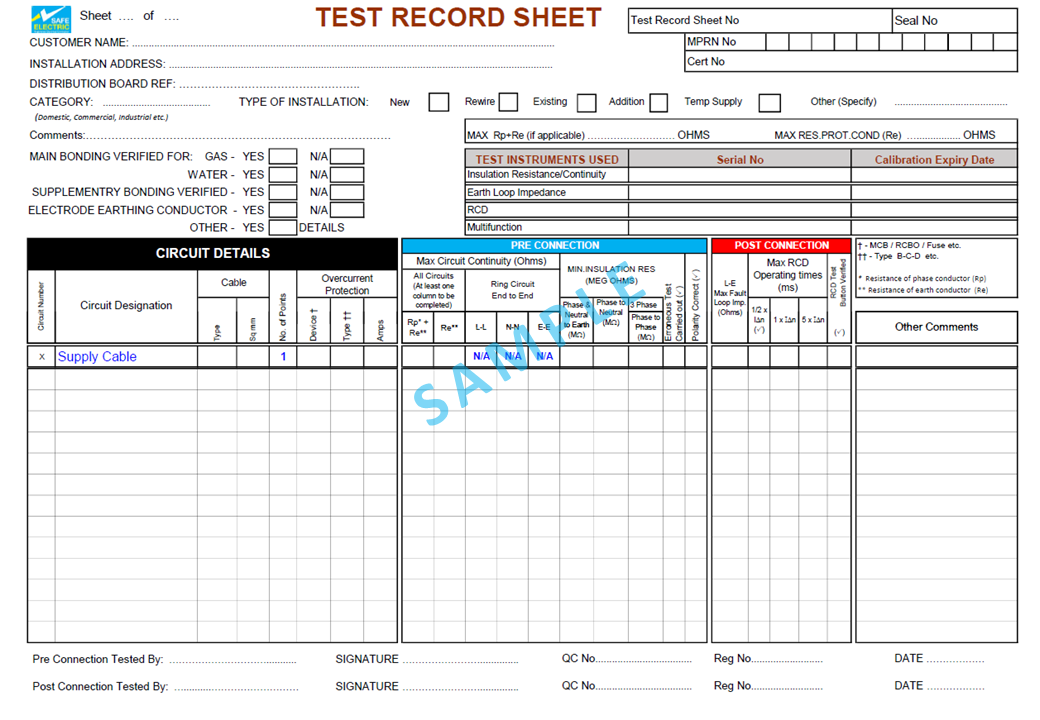 ETCl Inspection
Price €350.00
Availability: Available to order
Est. Delivery Time: 3-5 days
Please be mindful that a Periodic Inspection Report (PIR) is a report and not a Completion Certificate. A PIR is intended to identify the condition of an electrical installation, be it good or bad.
A Periodic Inspection Will:
Highlight possible electric shock risks in addition to fire hazards. Show any electrical circuits or equipment that are overloaded. Show up faulty electrical work. Reveal any lack of earthing or bonding. Wiring and fixed electrical equipment are also tested to ensure that they are safe and a schedule of circuits will be provided, which is a must for all commercial properties.